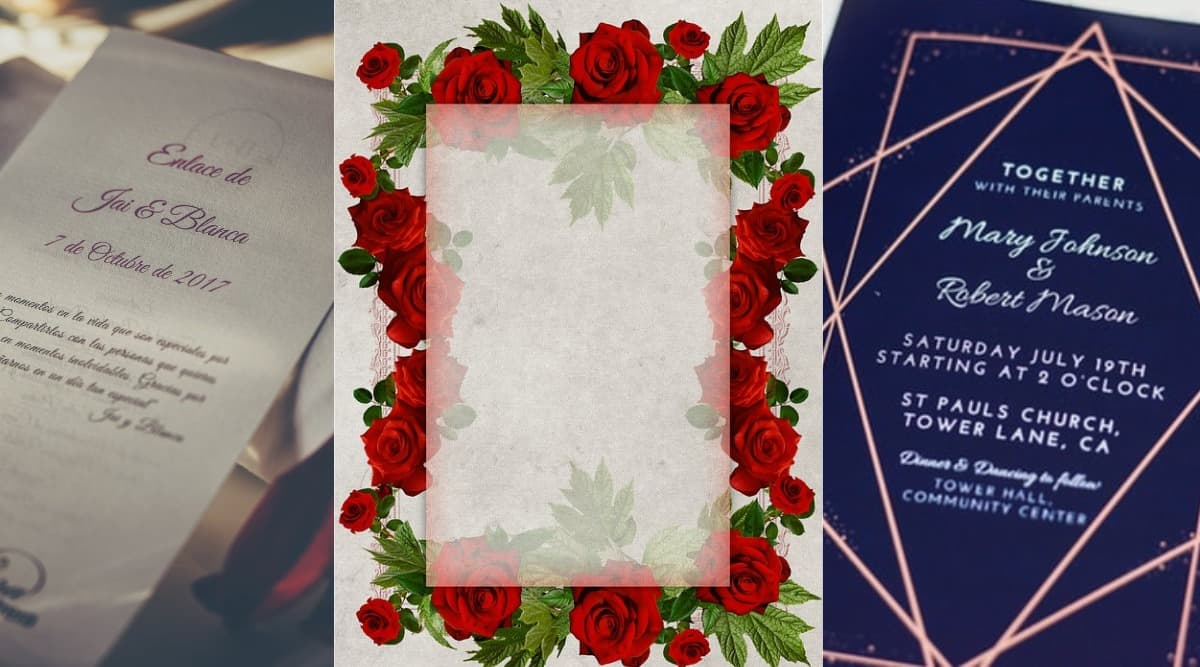 The wedding season is here and the celebrations have begun. You could be opting for a simple wedding or a grand one, whatever be it, a lot needs to be taken care of. From your attire, food to the venue a lot has to be taken care during marriages. And one of the main parts of the wedding preparations is getting the invitation cards ready. While many people nowadays prefer digital cards in a bid to be environmentally friendly, others still like the traditional way of giving paper cards. As most people opt for theme-based weddings, you can align your invitation card with the same. If you couples out there are yet to choose your wedding invitation cards, then we have got you covered! How to Create a Unique Wedding Hashtag That No One Else Will Have!
You can find plenty of invitation card ideas on the internet but finding the right one may be a little tricky. From personalised to theme-based designs, you can pick and choose the cards you want. Here are five wedding invitation card ideas to impress your guests ahead of the D-day! Eco-Friendly Wedding Card Ideas: From Plantable to Recyclable Paper, Make Beautiful 'Save The Date' Wedding Invites (Watch Videos)
1. Theme-Based Card
If you are going for a theme-based wedding, then let your card boast of it. Be it retro, beachy, modern or rustic, you can align your card under the same category. Alternatively, you can also go for a standalone theme for your invitation card. In the past, people have made wedding invites to look like WhatsApp chats, banana leaves and flowers.
2. Floral
View this post on Instagram
Floral cards are quite in the trend and look vibrant. You can choose a white card with bright coloured flowers on it. Alternatively, you can also choose a bright coloured card with flowers of light hues. Check out some designs below.
3. Caricature
View this post on Instagram
Invitation cards with caricatures of couples is still a new concept. People generally use caricatures for social media platforms, so you stand a chance to be unique with a picture of yourself.
4. Pastel Hues
Simple pastel hues are a great idea for wedding invitation cards. They look beautiful and has a soothing effect on it. Also, pastel in comparison to dark colours can never go wrong.
5. With a Gift - The Grand One
Indian wedding cards are known for being grand and extravagant. People create personalised cards for guests and keep a gift inside. From dry fruits, chocolates to perfumes, multiple things go inside the wedding card box.
While the wedding invitation card may seem like the least important thing during the preparation, it remains as a lasting memory. Looking at the card 10 years later will flood you with memories of the beautiful time you had. Choose your card wisely according to your preference and something that shows your style and reflects the couple you are.