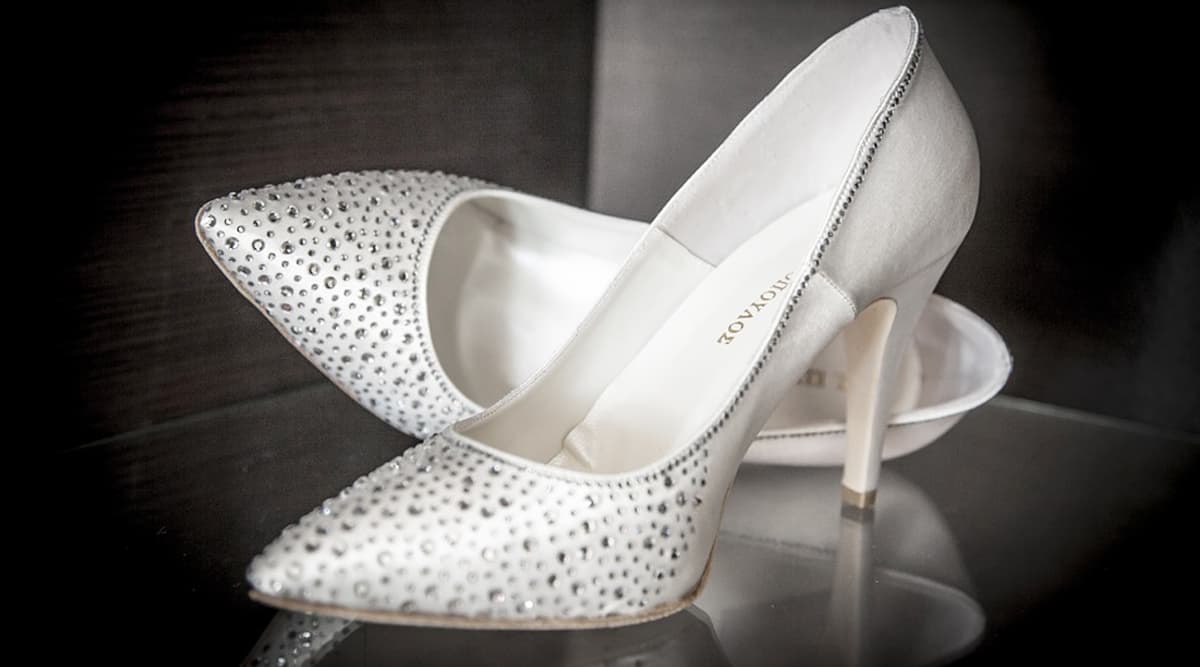 Tis the season of the wedding! There is no way that we are keeping our calm for the season. It is not only the big day, but the days ahead, that demands so much attention to even the minute details to get everything right. So how's your wedding shoe shopping going? You have got your wedding dress, accessories, veil or dupatta everything to die for. Now, what is left? Your wedding shoes, for sure! Walking down the aisle or towards the mandap, you need to wear the perfect pair for that ramp. Hence, on the wedding season 2019-20 special, here we present you seven smart tips that you must consider when finding the right shoes for your big day. Getting Married This Wedding Season? Ways to Get Mentally And Physically Fit For Your D-Day. 
1. Know Your Budget
For everything related to the wedding, you must keep a budget in mind. Prepare the expense beforehand, and try to stick within the amount. There stunning budget-friendly kicks available at the stores. And if you are in luck, you might be offered some discounts too. Hence, know your budget before you head to buy the perfect pair for the big night.
2. Keep the Wedding Venue In Mind
Think about where you are getting married. When you are buying something as delighting as shoes with so many gorgeous options, it is possible that the wedding venue might slip off your mind. For example, a pair of stilettoes will not be a great option if you are exchanging the vows at a beach. In such cases, flats would be a smarter choice. And if you are planning an indoor wedding with perfect tiles, go ahead and wear what your heart wants.
3. Let Your Wedding Dress Guide You
The last thing you would ever want was a pair that does not match your wedding gown at all. So, let your outfit decide! Take a picture of the wedding dress and find the right pair. Try to imagine how your ensemble would look together. Consider, the size, colour and style of the wedding shoes. Besides, clarify with the store that if you can exchange it, in case, it does not fit to what you imagined. 7 Important Things to Consider Before Booking a Perfect Venue for Your Marriage Ceremony. 
4. Don't Go Off Your Theme
Just like the wedding venue, the theme is equally important to consider. Vintage, traditional, destination, colour coordinated, take note of these many things while you head the store. You cannot go offbeat! Hence, always shop once the theme is decided. It becomes easier!
5. Comfort Comes First
You can wear stilettoes or boots, wedges or block heels or just a pair of sports shoe. Nothing should come your way of staying comfortable. Remember, you will have to be in that wedding outfit and shoes till the entire event is over. You cannot take a chance to make your feet sore. Because you will have more events post the wedding that you would not want to miss. Hence, comfort is the key to anything you wear on the big day. Ensure that your shoe has extra padding, so that it remains comforting throughout the day.
6. The Extra, the Merrier
Everyone dreams of one perfect wedding. Some brides love to choose to double-up so that they can wear sky high dreamy heels. And it is okay if you want to go extra. The more, the merrier. You only get to do this once. So why not bring all your dream into reality. It is okay if you spend (invest) a little extra, then what you planned! Tips on How to Stay Warm & Stylish When Attending an Indian Wedding During Winters. 
7. Re-Wearable or One Time Special?
Are you someone who is looking for a wedding shoe that is sentimental or can be worn more than one time? If you are looking for something emotional, then choose the one that you can pass on as an heirloom. And if you are looking for being more practical, than opt for other options that clearly can be worn more than one-time. For example, the colour. Go for nude heels or black or even white, with less shimmer maybe, that you can rock more than one time. After who wouldn't love to relive their wedding?
These are a few ways that you should keep in mind while you go shopping for your wedding shoes. There are many elegant and intricate beading styles in comfortable wedding heels, floral beaded flats and crystal-embellished sandals. All are waiting to suit your personality!