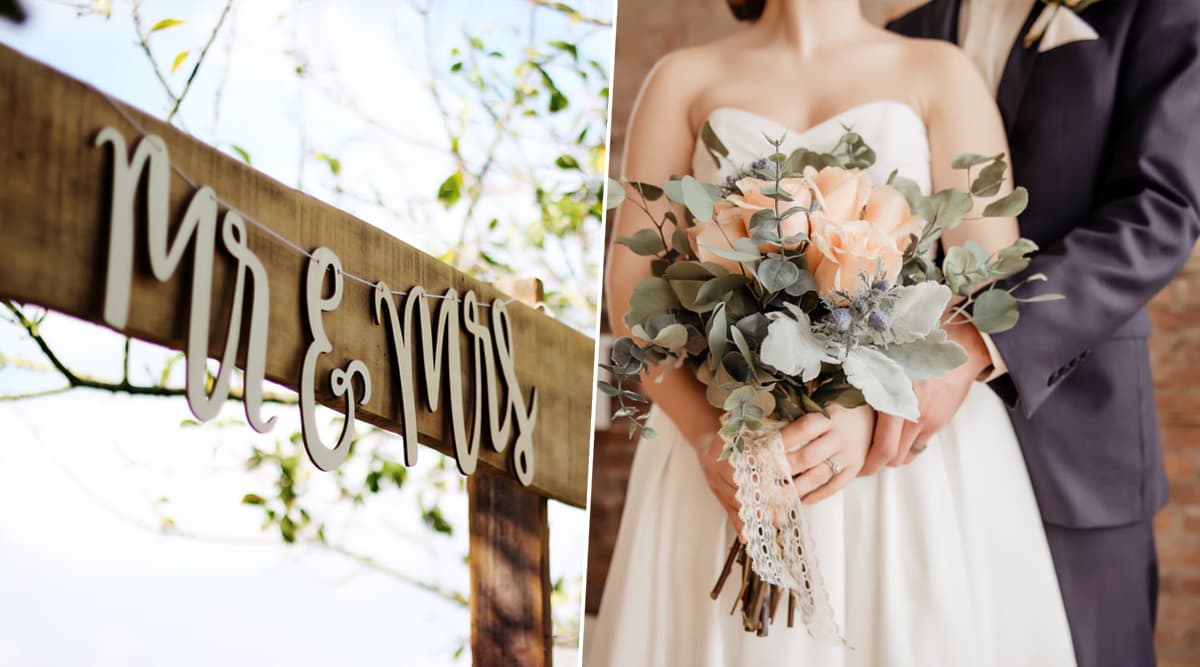 Weddings are occasions to remember for a lifetime. From the clothes, venue, food to the decor, everything that happens on the day are remembered. It is one of the most important days for the couple getting married, they remember every tiny bit that happens on the day. And for those planning to get married this wedding season, we have in store a list of decoration ideas that you can incorporate to make it a memorable one. Wedding venue decor and accessories play an important role in making the day stand out and we have got you covered. And don't you worry, we ensure that this won't burn a hole in your pocket. Let your shaadi be the coolest one! Wedding 2019 Trends: From Bachelorette and Bachelor Party to D-Day, Beverly Hills is One Stop Destination for All.
While for couples the day is the most important day of their life, they can impress their guests with cool decor ideas. Photo booths are one of the common items seen at the wedding, however, you can make it even cooler with the list of items mentioned below. Wedding 2019–20 Gift Ideas for Bride and Groom: 5 Unique Presents to Give to the Loving Couple on Their Big Day.
Caricature Signboards
View this post on Instagram
Caricatures of couple mounted of standees kept at the entrance of the venue to welcome guests are quite in the trend this wedding season. Along with this, the couple can tell the story of how they met through a series of photographs. Using funny element, you can make it an attraction at your wedding.
Typewriter
View this post on Instagram
Typewriters are things from the past but you can always bring it back. Arrange for a typewrite and keep it in a cosy corner of the venue. Keep a note requesting your guests to type out a note for you. Do not forget to leave the instruction manual on using it.
Polaroid Camera
View this post on Instagram
Polaroid cameras have once again become the ultimate wedding accessory to impress guests. Create a cute little counter with a beautiful floral background where your guests can stand and click pictures. Ensure the name of the couples is written in the background which will remain as a memory of your wedding with them.
Bookmarks
View this post on Instagram
Print bookmarks with the name of the couple getting married and the date in the shape of the bookmark. It will remain as a memory of the wedding.
Blackboards
View this post on Instagram
You can also have a blackboard where people can scribble their thoughts for the couple. Alternatively, it could also be a thank you note by the couple for the guests attending the wedding. While that is a cute idea, eventually it will wear off. However, these boards look beautiful.
While these are some of the items that will make your wedding a memorable one, you can also choose to customise the decor according to your likes and dislikes. Make your wedding a beautiful one and making it a memory for a lifetime!