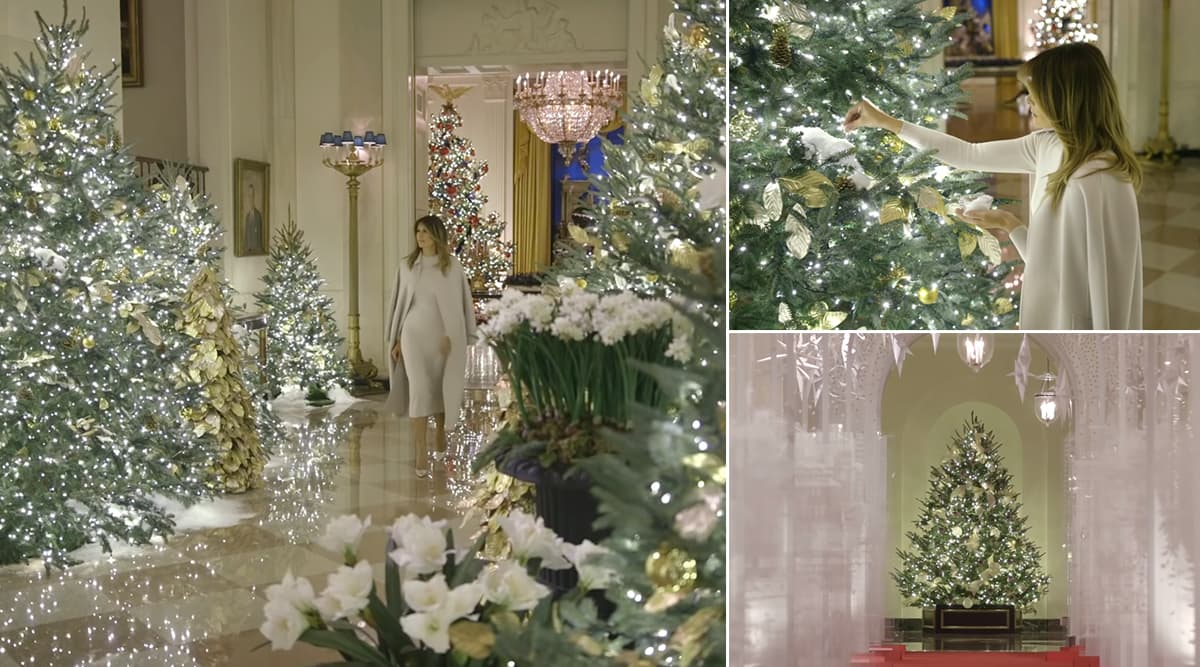 Christmas is almost here, and no one does the decorations better, than White House at the United States. Everything is magnificent! And this year's decoration was also no less. While last year the US First Lady, Melania Trump opted for red and white theme, this year, it screams greenery. The theme for the 2019 White House Christmas decorations is "The Spirit of America." That is much clear, as the video uploaded on YouTube shows the halls decked with "Be Best" ornaments to the model of the White House featuring mini-holiday wreaths on its windows. It is mesmerising! With the beautiful decoration and giant Xmas trees, it appears that the White House is ready to celebrate the holiday. 5 Alternatives for Xmas Tree That Will Dazzle up Your Home This Holiday Season. 
The White House Christmas décor always begins early. This year too, Melania Trump started to work on the decorations since July. The office of the first lady unveiled the decorations on December 2, 2019. If you watch closely, you can see the trees are adorned with ornaments recognising regions of the US. And the official White House Christmas tree in the Blue Room reportedly stands over 18 feet tall. Again there is the Gold Star Family Tree in the entrance to the East Wing that honours the families of military members who have died. Again the Green Room also features a White House-themed advent calendar. Every corner is adorned gorgeously. 6 Cute and Romantic Ways to Propose Your Partner and Kiss Under the Mistletoe!
The decorations as per Melania Trump's plan do speak patriotism with every bit showcasing America's history, yet keeping the holiday vibes in mind. We must admit, that 2019 Christmas decorations outshined last year and people just love it.
Watch Video:
Every year, Christmas decorations at the White House is a spectacle no matter who is in the office. And viewers patiently wait for the office to unveil the decorations in December. Last year, the White House decoration during the holidays was not very well recieved. But this year's seemed to have gained enough attention.