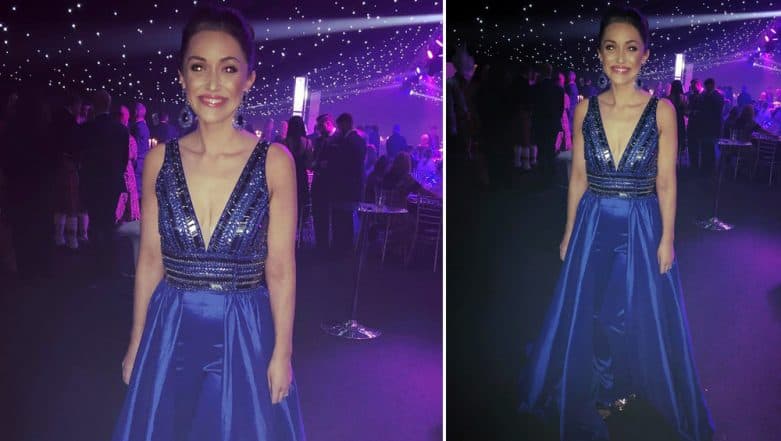 Natalie Paweleck who became Mrs Scotland World in September was stripped of the title as her topless pictures from earlier photo shoot went viral. The 35-year-old won the beauty pageant in September this year, however, had to step down as her photoshoot for a magazine was leaked on social media. Reportedly, the authorities at the beauty event were tipped off by someone about her past.
The incident has spread accusations of body shaming and discrimination. Hours after Pawelek was declared the winner, the pageant organisers received an email with pictures of her posing topless for men's magazines. As per reports, the email demanded the mother to be stripped from the title who is currently a television presenter for Manchester City FC. The title has now automatically gone to runner-up Alana Stott. 'Fake Bum' Accusations Fly at Miss Bumbum 2018 Contest As Winner's Sash Torn Off by Finalist.
Natalie, in her 20s, used her maiden name Pike for modelling assignments. She had won FHM's High Street Honeys competition and also released a pop single I Touch Myself along with other finalists. She also modelled for magazines Zoo and Nuts in 2007. Are Beauty Pageants Really Helping Young Women Achieve Their Dreams or Just Validating Beauty Stereotypes?
Here are pictures from Natalie's magazine photoshoot
 

 

 

 

View this post on Instagram

 

 

 

 
Talking about the dethroning, Pawelek told Daily Mail, "To me, this pageant should be about showing women can be whatever they want, regardless of the labels that are given to us. My modelling past is not something I have ever hidden. I am proud of what I achieved. I was on the cover of the world's highest-selling men's magazine and won the UK's most popular modelling competition."
View this post on Instagram
Mrs Paweleck lives in Chester with husband Jamie and is a director of homeless charity The Wellspring. She added saying, "These archaic rules need to be re-evaluated. I still believe pageants can be hugely empowering for women, but you either empower all women or ultimately you empower none of us."
Contestants of the beauty pageant are expected to reveal their past work life while registering for the event. However, Paweleck claimed she did not know about the rule to enter Mrs World competition. The report quoted Mrs World UK spokesman Jamie Love as saying, "It was not because she posed topless that she was de-crowned – it was because it was not disclosed."