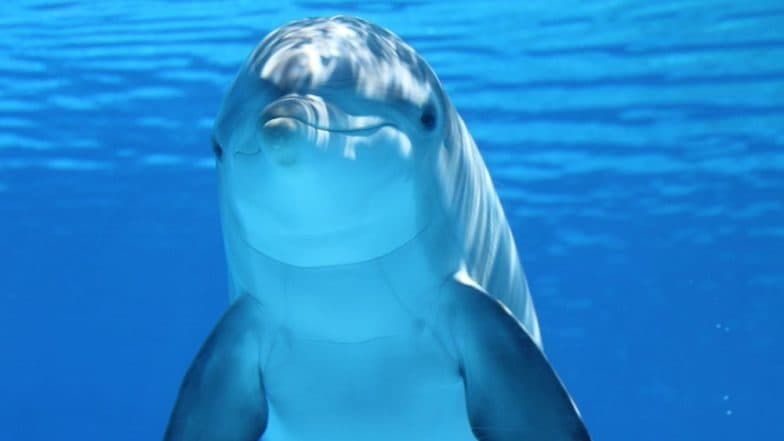 Dolphins will no longer be kept in captivity at Sea World theme park on the Gold Coast in Australia. The development comes after animal activists launched a public petition this week. On Tuesday, World Animal Protection signed a petition demanding the ban on breeding in captivity at the marine park. The petition says that the activity goes against the basic conservation rules. The park authorities announced that the dolphin breeding program will soon be turned into a rehabilitation and rescue model. Sea World has more than 30 animals in its tanks, making it one of the largest in the world.
The Coffs Harbour-based dolphinarium famously known as Dolphin Marine Magic recently changed its name to Dolphin Marine Conservation Park. Former premier of NSW Bob Carr told nine.com.au, "For far too long these beautiful creatures have been the subject of cruel exploitation and harassment. My legislation made it an offence to take them from the sea. I am pleased with this decision. I introduced the legislation, the Marine Mammals Protection Bill in 1986, when I was a young minister in planning and environment. Sea World on the Gold Coast now needs to follow suit." Humpback Dolphins Spotted in Mumbai: Endangered Species Seen by Fishermen Around Bandra-Worli Sea Link.
Say hello to Sea World's dolphins!
The senior campaign manager for World Animal Protection Ben Pearson told 9News that the problems with breeding animals in captivity is that they cannot be released back to the wild. The petition states that dolphins can live up to 50 years and in their lifetime swim around hundreds of square kilometres, but it could be boring for them to be confined at Sea World. It reads, "Join us and call on the Queensland Government to ban breeding at Sea World, and begin work on a sea sanctuary for the dolphins who can't be released into the wild." Madagascar Pochard, World's Rarest Bird Thought to Extinct for a Decade Comes Back to Natural Habitat With the Help of Rescue Teams.
However, Sea World defended its dolphin breeding program saying that conservation was their first and foremost objective. The spokesperson said, "All of the breeding at Sea World is done as part of a managed breeding program and is done naturally." The park also said that dolphins live in social groups, hence they have enough opportunity to interact with each other. Minister for Agriculture and Fisheries Mark Furner said that Sea World is approved to hold dolphins and breed in captivity but cannot exceed a number.