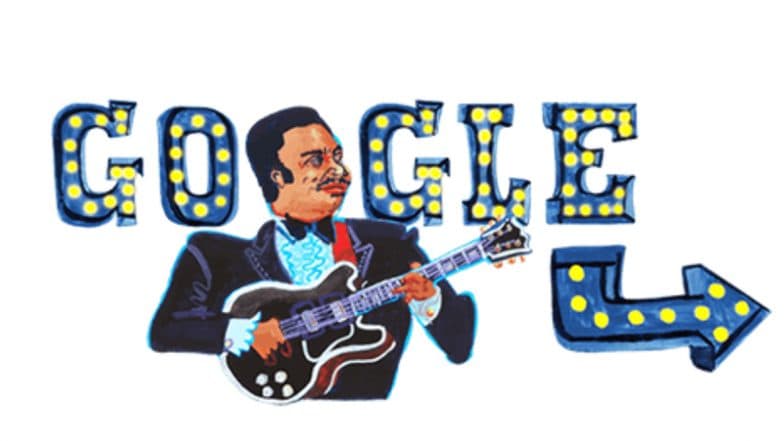 Search engine Google has paid a tribute to legendary American singer and songwriter, B.B. King. The "King of Blues" as he was commonly referred, Google made a video with his song music and portraying his journey. Born on September 16, 1925, today marks the 94th birthday of the late singer. B.B. King got in a sophisticated style of soloing and fluid string bending, which later influenced the electric guitar players. Hans Christian Gram's Google Doodle: Search Engine Giant Honours Danish Microbiologist on His 166th Birth Anniversary.
On Google's homepage, if you click on today's doodle, it leads you to the animated video showing B. B. King's life. The video is illustrated by guest artist Steve Spencer and animated by Brooklyn-based guest animator Nayeli Lavanderos. It beautifully showcases the life of the singer in a colourful manner, even mentioning the places where he achieved most fame. Father's Day 2019 Google Doodle: Search Engine Makes a Lovely Animated Doodle Highlighting a Dad's Role.
Watch The Video of Google Doodle Here:
Born as Riley B King in Mississippi, he grew up performing on street corners to become one of the finest singers. He began his career with local radio and his fame eventually grew. He is also considered as  one of the "Three Kings of the Blues Guitar." B.B. King became one of the most important names in R&B music in the 1950s. King often imitated but his compositions were always his own. He went on to serve an inspiration to many others in the field, including John Lennon of The Beatles. King died at the age of 89 in Las Vegas on May 14, 2015.