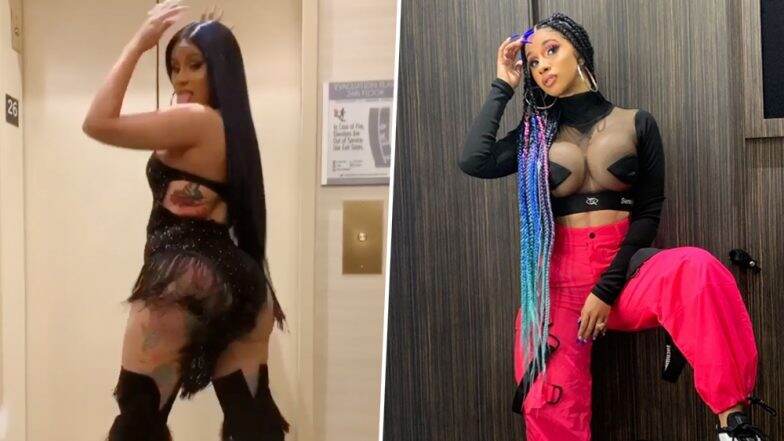 Cardi B is the sexy woman in the rap industry who has nothing to hide. Although, recently she has been caught up with a lot of legal matters, Cardi makes it a point to be her real, crazy self all the time. The I like it rapper is currently fighting a lawsuit filed by Kevin Michael Brophy Jr., who accused Cardi of using a photo of his tattoo on the cover of her mixtape, Gangsta B*tch Music Vol 1, without his permission. Amidst all this, Cardi B took to Instagram to post a boomerang of her shaking her booty and it brightens up your weekend. Cardi B is really good at twerking and leaves no chance to prove that to us. This boomerang seems like is taken right before she was heading for her event or shoot. Cardi B Gets Raunchy on Offset's Instagram as She Asks the Husband to Lick Her (See Pics Inside).
She shared the boomerang of herself shaking butts on Instagram with the caption: "Is lit like a lamp, lick you like a stamp." Subtle, huh?
View this post on Instagram
She is just a badass, woman who likes to keep it sexy all the time. About the case, Kevin Brophy Jr. has demanded $5 million for the alleged violation of his right of publicity and giving a wrongful image of him. Thereafter, US District Court Judge Cormac Carney ruled out Cardi B's motion. The judge stated that Brophy has put out a plausible claim for using his likeness without consent.