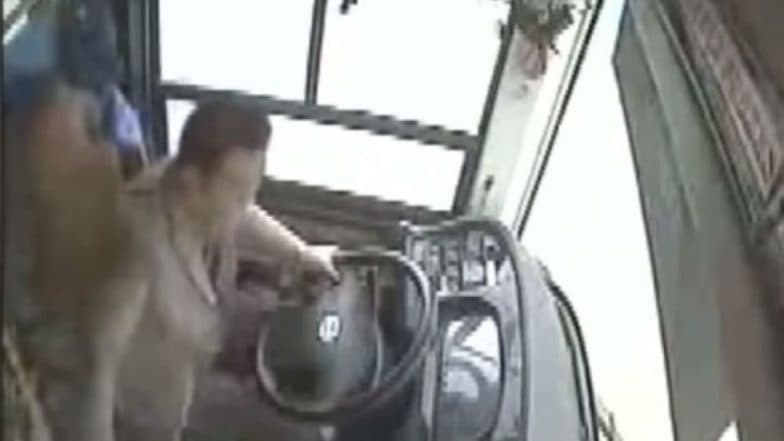 A bus in China that crashed and killed 13 people happened because of a fight between the driver and an angry passenger, said Chinese state media.
The bus had lost direction and entered the wrong lane, colliding with an oncoming car in Chongqing on Sunday. Later, the bus plunged into the Yangtze River.
There were fifteen people on the bus, including the driver. The vehicle's black box was found on Wednesday.
The bus was pulled out of the river. It was later found that the driver had lost balance after a fight with a female passenger. First, watch the video below:
According to the China Daily, a female passenger named Liu fought the driver because she had missed her stop. She had asked the driver to stop and when he didn't, she attacked the driver, following which he lost control of the bus , resulting into the accident.