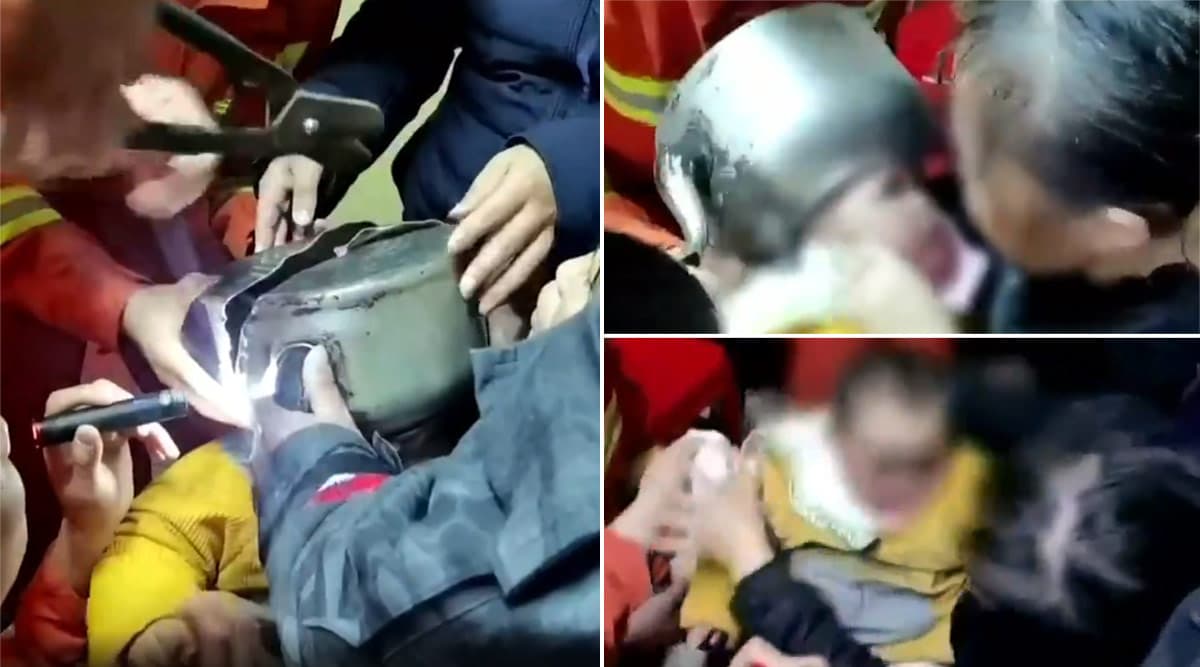 Mishaps with kids are very common but sometimes it goes a little out of hand. One of the most recent examples is of this kid who managed to get his head stuck in a kettle. Firefighters had to be called to tackle the situation and help free the poor toddler. The child accidentally got his head trapped inside a tea kettle. According to ABC media reports have it that the boy suffered minor scratches while having the kettle removed successfully and safely. The  little curious boy approximately 2 years old had put his head into the kettle while playing, according to reports. The child belongs from Shanmu Village of Changsha's Furong District and the whole incident took place at night. His concerned grandparents called the emergency number after the kettle wouldn't come off. Brave Iowa Police Officers Catch 3 Children Dropped From 3rd Floor of Burning Apartment; Watch Viral Video of the Heroic Rescue.
As firefighters arrived at the scene, the boy's neck had already swollen up and they analysed the situation well to take a quick decision of cutting his "metal helmet" off. They cautiously deploying a set of tools to cut through the metal surface, and were able to free the stricken boy's head half an hour later. A video of the kid struggling with the kettle is going viral on Twitter.
Watch Video:
PLAYTIME GONE WRONG: Firefighters attended an unusual call-out as they helped free this hapless toddler who had gotten his head trapped inside a tea kettle.

The boy suffered minor scratches and his new metal helmet was eventually removed successfully. https://t.co/p2BoRqjAWm pic.twitter.com/qJuKDi0tXc

— ABC News (@ABC) January 6, 2020
This reminds us of another incident from China when a four-year-old boy was rescued from a washing machine. A group of firefighters carefully freed the boy who was stuck inside a washing machine. The boy climbed into the machine while his mother was working in chores in another room. His video had gone viral too.