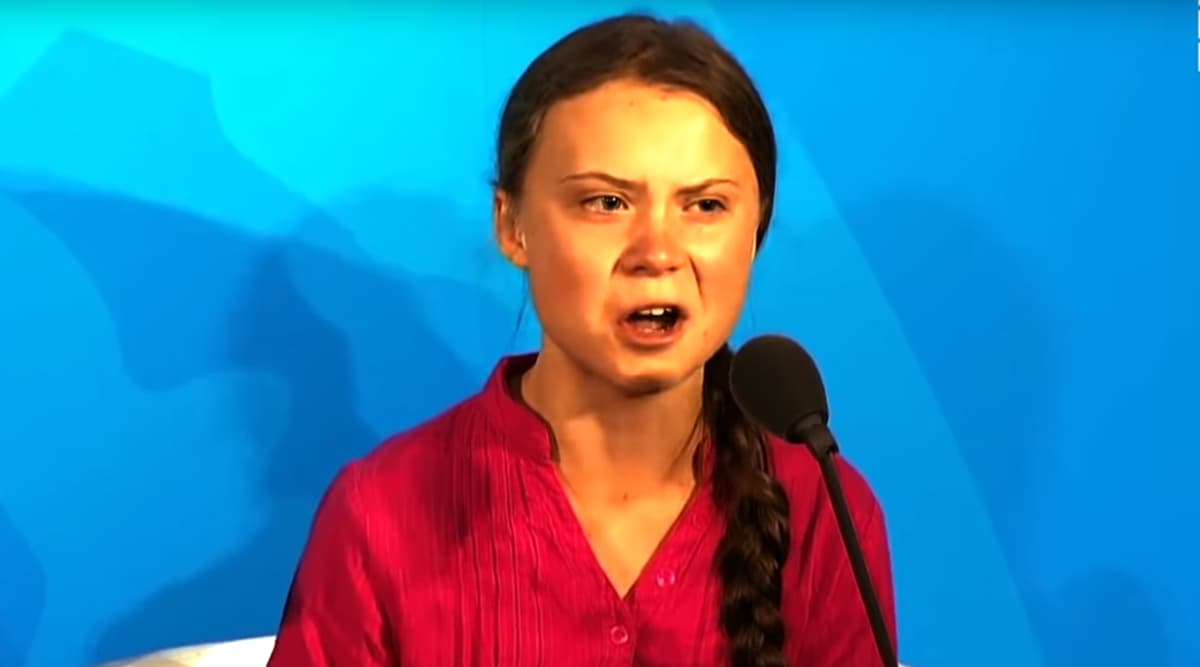 A 16-year-old Swedish climate activist, Greta Thunberg recently grabbed headlines for her thunderous speech at the UN summit. She lashed out at lawmakers for not taking any action towards climate change during her speech at the UN summit. She questioned the lawmakers saying 'How Dare You' making the #HowDareYou go viral on the internet. However, she drew conflicting reactions, as she was also subject to trolling online.
Amidst all this, a death metal version of Greta Thunberg's speech has taken over the internet. This video edited with heavy and apocalyptic-sound is made by musician and YouTuber John Mollusk, drummer and guitarist for thrash metal band Suaka. Mollusk included Thunberg's quotes like "I want you to panic", and other catchphrases such as "How dare you" and "We will never forgive you," mashing them up with death metal growls and guitar riffs.  Greta Thunberg, Trolled For Her 'How Dare You!' Speech at UN Climate Summit, Lashes Out at Social Media Critics. 
Death Metal Version of Greta Thunberg's Speech (Watch Video):
Hello Twitter! I made this video and it went viral. https://t.co/yJuVIBbAfb

— John Mollusk (@JohnMollusk) September 28, 2019
The Video Fetched Numerous Reactions On Twitter:
I was surprised to see you were not on Twitter yet, John!

Hats off for your creativity, your video went viral for all the good reasons!

Be thankful to @GretaThunberg for the lyrics! 😄😂👍🏻🤟🏻

— Luca Bertagnolio (@lucaberta) September 28, 2019
This
This is the greatest thing I've ever seen.

— Jackie (@jackiembouvier) September 28, 2019
Wow
— Dywindel (@Dywindel) September 28, 2019
Ours Too
Made my day ! 😂

— Horss (@Horss2punktnull) September 29, 2019
Loving It
— McTavish Quilting Studio (@McTavishKaren) September 28, 2019
All of Us RN
— Lucca Betta (@BettaLucca) September 29, 2019
Ahead of her speech at the UN Summit, Greta along with other young activists, conducted global street protests demanding action on climate change. They even filed a complaint at the UN against five countries for not working towards thwarting global warming. The complaint accused Germany, France, Brazil, Argentina and Turkey of failing to uphold their obligations under the Convention on the Rights of the Child, signed 30 years ago.