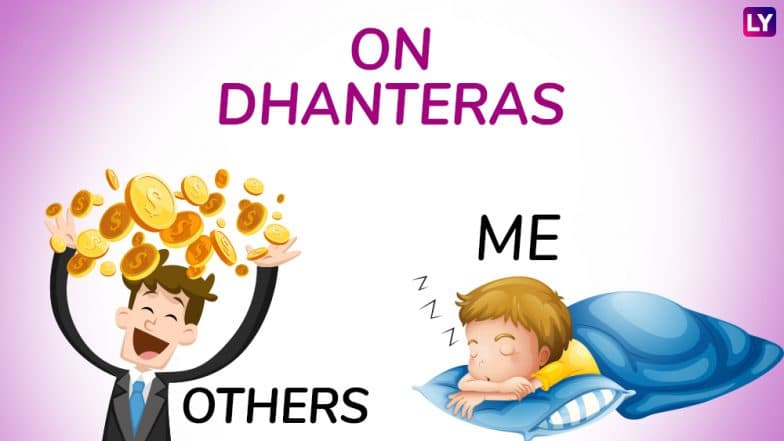 Festival of light Diwali is here, this is almost a week-long festival which brings in immense joy and sets up everyone in the celebratory mood.  During this time of the year, gold fever grips the country to celebrate one of the festivals during Diwali called Dhanteras. This is the time when Bappi Lahiri becomes everyone's role model. Dhanteras marks the beginning of Diwali and is considered the first day of this major Hindu festival. Now, as per age-old customs and traditions, buying gold on Dhanteras is an important ritual. And of course, not all of us want to go broke with Dhanteras gold-shopping ritual. Instead, we get on funny memes and jokes sharing spree, and Dhanteras 2018 is no different. Because you need money for gold, but these hilarious Dhanteras jokes and memes are absolutely free. Share these funny Diwali images with your friends and colleagues especially who are struggling to get the Diwali bonus to have a smiling Dhanteras! Happy Diwali 2018 Advance Wishes & Stickers: Best WhatsApp Messages, GIF Images, SMS, Facebook Cover Photos and Status to Send Deepavali Greetings.
Dhanteras 2018 is on November 5, Sunday. And there are two types of people celebrating this colourful festival. One who are keeping an eye on gold prices and will be seen flocking the market to buy gold jewellery or coins at auspicious times. And the second kind are those who will invest their time figuring out funniest images to tag their friends on Dhanteras. We definitely belong to the second category. Our Dhanteras greeting messages will have pictures of Bappi Lahiri, the man who loves his multiple gold chains and rings like no other. Dhanteras 2018 Auspicious Time to Buy Gold: Know Shubh Muhurat to Purchase Jewellery, Silver Coins & Utensils on Diwali.
Here's a fun collection of Dhanteras wishes, Dhanteras jokes, Dhanteras funny images, Dhanteras 2018 memes, Happy Dhanteras 2018 wishes, Dhanteras and Diwali wish messages, and funny Diwali photos and GIFs.
Bappi Lahiri Gold Jokes Are Perfect For Dhanteras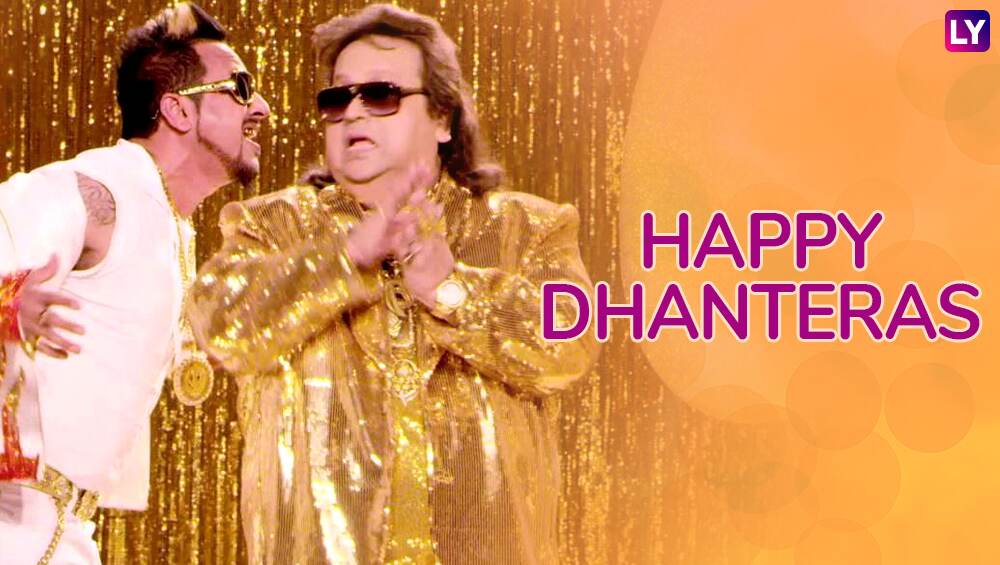 Happy Dhanteras to Everyone - Love, Suraiyya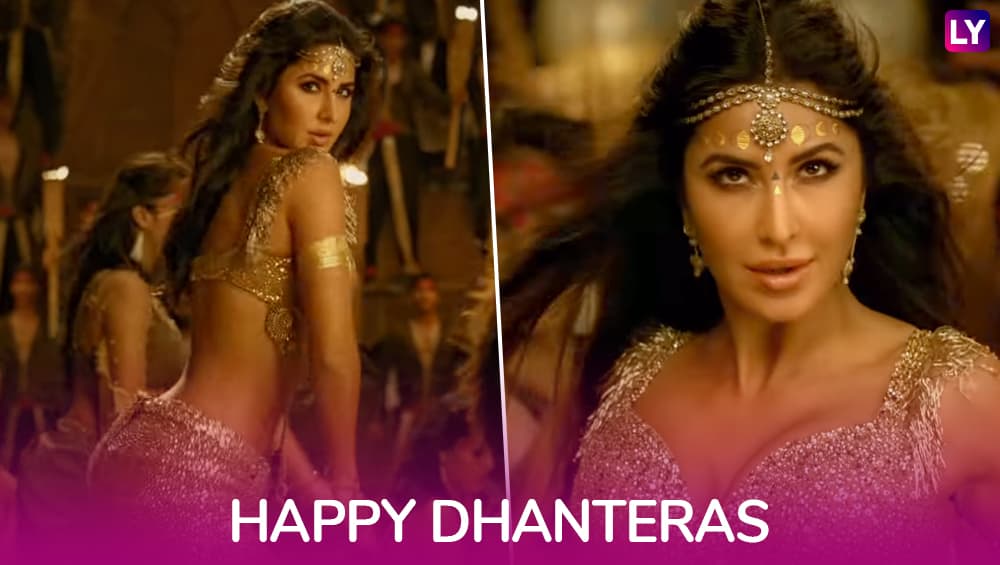 Sona Kitna Sona Hai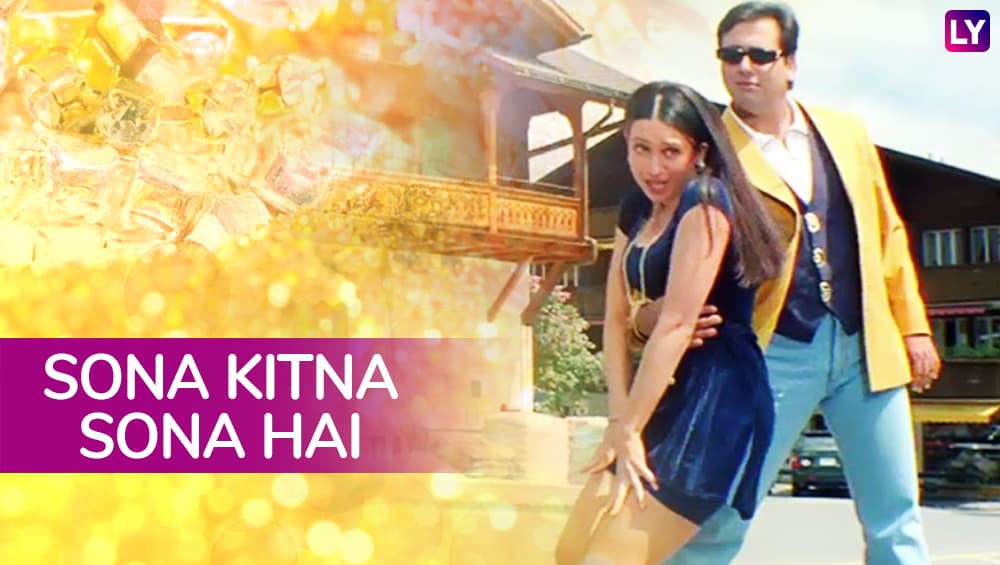 Dhanteras Be Like
Dhanteras - Others vs ME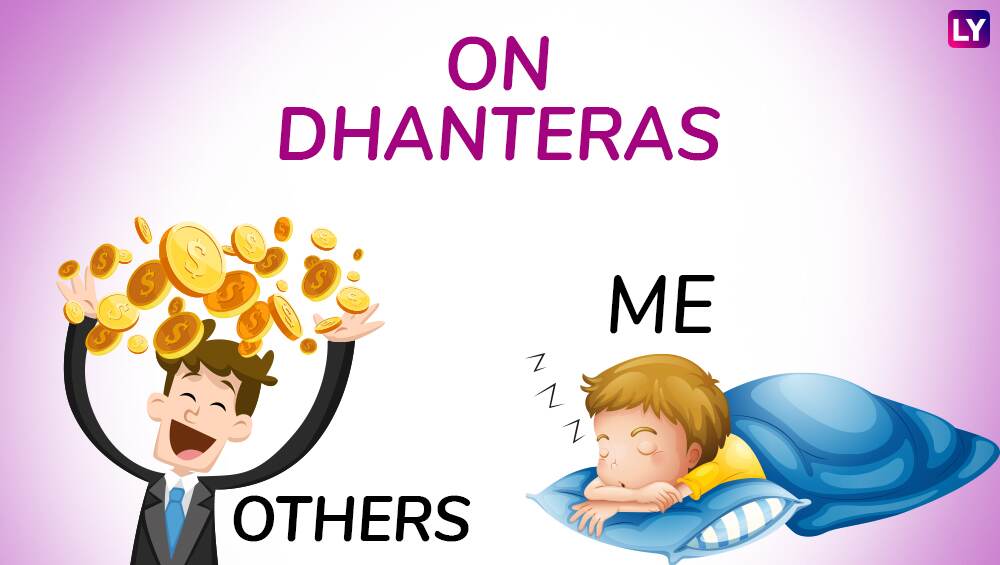 Jokes apart, we wish everyone a very Happy Dhanteras and Diwali 2018. We hope Goddess Lakshmi blesses you and your family with all the happiness and prosperity this Deepavali.
Disclaimer: The article is not written to hurt the public image of any individual mentioned in the article. We at LatestLY do not intend to hurt or insult any person's sentiment involved. We hope the following piece of information amuses you as much as it did to us