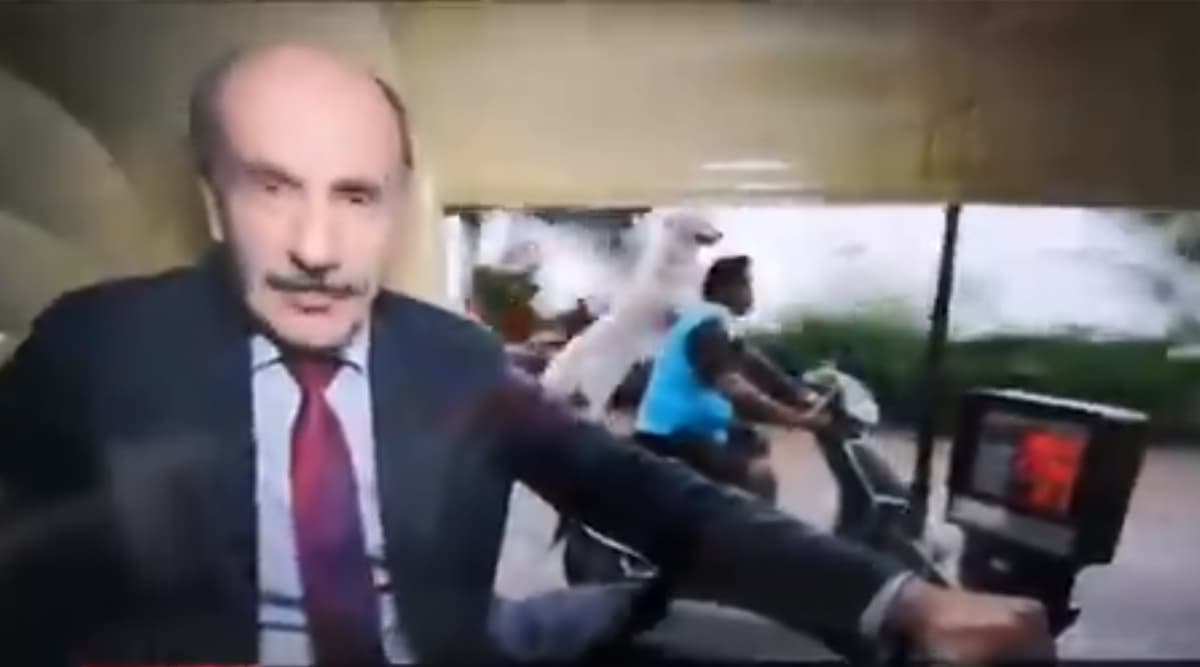 A funny video of a dog riding pillion on bike photobombing a BBC journalist's reporting in India, has gone viral on social media platforms. The TV presenter Tom Brook was shooting a special episode of 'Talking Movies' riding in an autorickshaw when the dog sitting on a scooty passed from behind it. The hilarious clip has now gone viral on social media platforms making internet users laugh at the perfect timing. Dog Flies Down Stairs to Impress Owner And Lands Down With a Loud Thud, Hilarious Video Goes Viral.
Brook was introducing himself in the video when the dog passed by him stealing the limelight. The clip from the reporting went viral on social media after Twitter user Tim Kimber shared it with the caption, "This is the most Indian photo bomb." As the video was shared video, people shared antics that their pets generally do. Interestingly, a Twitter user had also recorded the man and his pet's ride the same day. The clip also shows the duo riding on scooty as if it is quite a regular job for them. Twitterati couldn't stop laughing as the clip was shared widely on social media platforms.
Dog Riding Pillion on Scooty Photobombs BBC Reporting:
This is the most Indian photo bomb 😂 pic.twitter.com/dtAcmByofW

— Tim Kimber (@Tim_Kimber) December 1, 2019
The video has received over 110,800 views other than 4,100 likes and 1,400 retweets. As the video was shared widely, people commented thanking the Twitter user for making them laugh. Meanwhile, some said that one can see such sights only in India. Twitterati called it hilarious and said they hoped to see more such videos on social media. We hope that takes away your Tuesday blues and have a great week ahead.