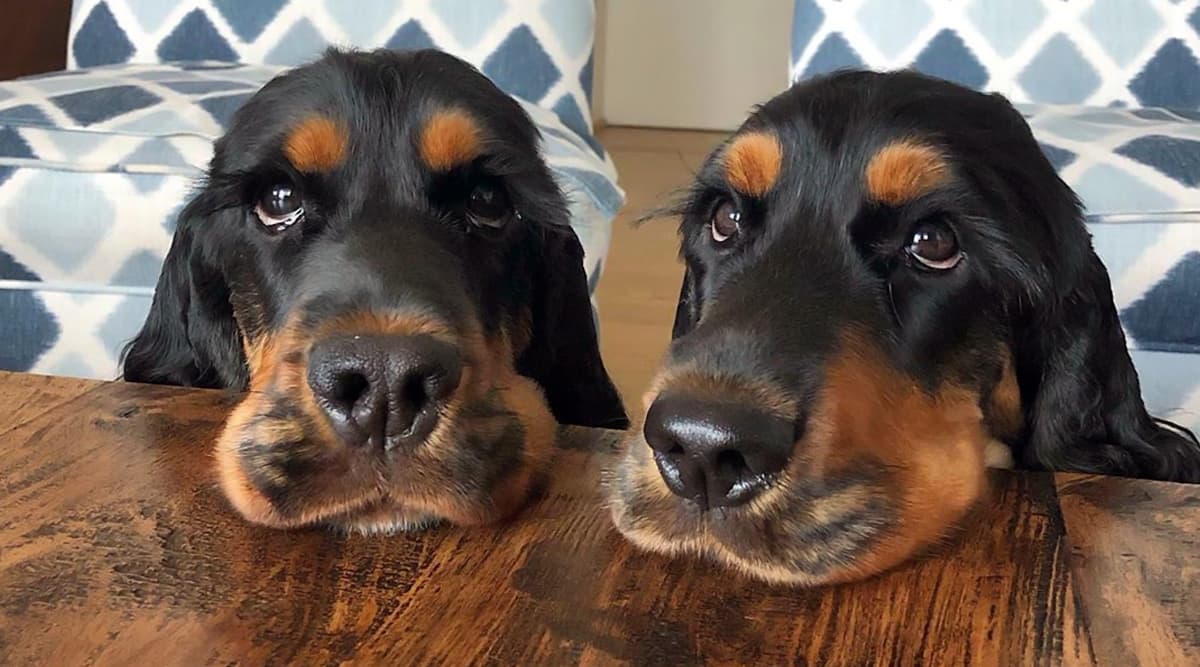 If you think you have seen the most adorable dogs in the world, wait till you see this pair of Cocker Spaniels. Cloe and Nena have hands down beautiful and long eyelashes in the whole world! In fact, we would suggest models showing off their lashes to watch out for these beauties. And in case you thought the eyelashes were fake, let's tell you that they are completely real. Their lashes are six centimetres long and are quite popular on social media for the same. The comment section of their Instagram posts is filled with praises of their eyelashes. Some have commented saying that they wish only if they had lashes half the length of these doggies. Adorable Dog Goes Viral For Balancing Objects on His Head! See Pictures of Harlso Perfectly Holding Everything From Roses to Doughnuts!
While this Italian breed is known for having long eyelashes, Cloe and Nena's lashes really seem to be an exception. Both the dogs have their own Instagram page with a huge fan following where they are followed by a big brigade of fashion and beauty influencers. Their owner, 22-year-old Vittoria Di Castri says, "Cloe has had them very long since she was born, while Nena started growing hers when she was around eight months old." French Bulldog Looks a Little Too Adorable Dressed As 'Chucky' (Watch Viral Video)
So Adorable!
View this post on Instagram
How Do You Manage Those Lashes?
View this post on Instagram
Whatta Beauty!
View this post on Instagram
Such Cuties!
View this post on Instagram
Getting My Daily Dose Of Makeup!
View this post on Instagram
Di Castri said that their lashes need to be trimmed and combed from time to time before they become too long. Videos of the dogs on Instagram show them being applied with mascara and compact. Seems the dogs are really enjoying the attention they are receiving on social media. They were born on May 30 last year. Earlier this month, pictures and videos of a dog with unusually long nose had gone viral on social media. One-year-old Eris, a Borzoi Sighthound is said to have the longest snout in the world.