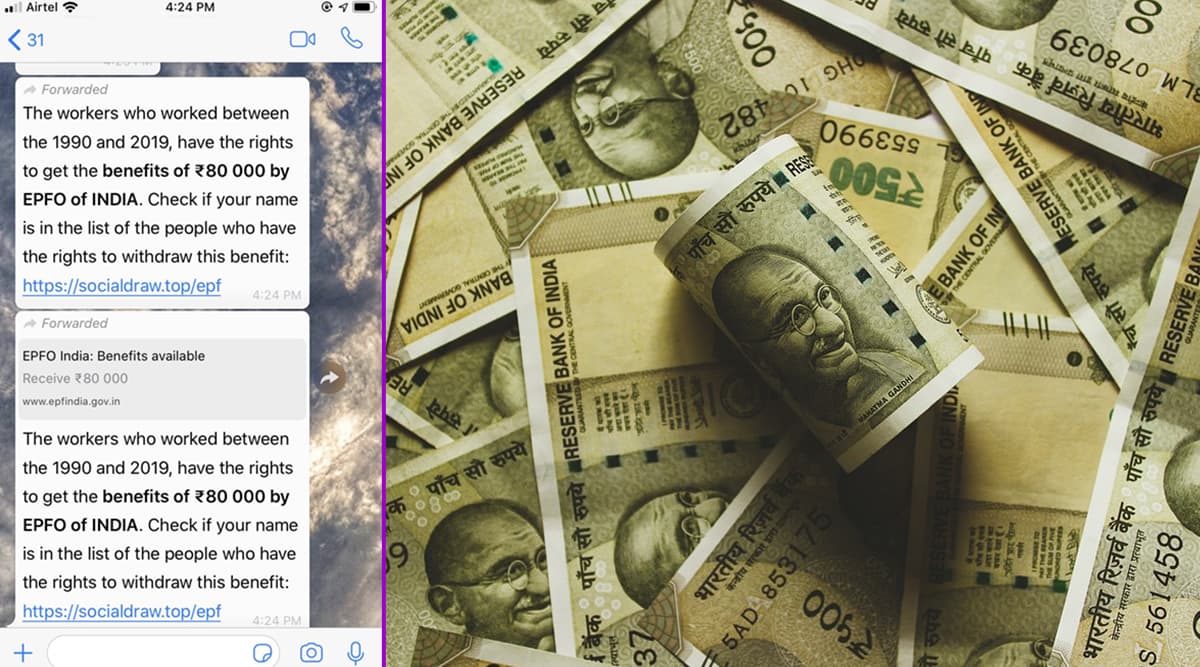 New Delhi, October 30: Nowadays, a message is again going viral on various social media platforms including WhatsApp stating that Employees' Provident Fund Organisation (EPFO) of India is giving Rs 80,000 to workers who worked between 1990 and 2019. This message was first surfaced in 2018. At that time it was said that workers who worked from 1990 to 2018 would get Rs 72,000. EPFO to Credit Higher Interest Rate on Provident Fund at 8.65% For 2018-19, Against 8.55% in 2017-18.
According to the recent message, workers can avail the benefit by visiting the website – https://socialdraw.top/epf. The message reads, "The workers who worked between the 1990 and 2019, have rights to get the benefits of Rs 80,000 by EPFO of India. Check if your name is in the list of the people who have the rights to withdraw this benefit." EPFO Data Shows 8.14 Lakh Jobs Created in Formal Sector In March, 67.59 Lakh jobs in Entire 2018-19 Fiscal Year in India.
Screenshot of The Message: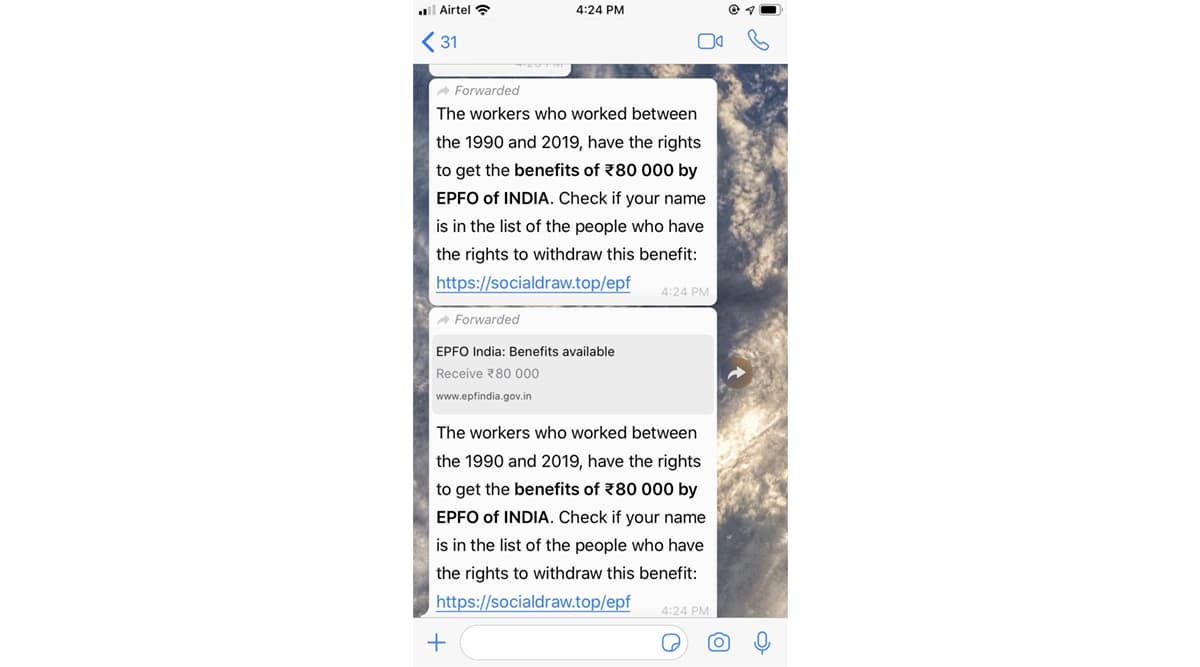 However, the message which is being circulated is fake. EPFO has not made any announcement of giving Rs 80,000 to the workers who worked between 1990 and 2019. EPFO has also flashed a warning message on its website asking the users to beware of websites which are spreading fake information. It also said that there is no app other than UMANG for using the services of EPFO.
Fact check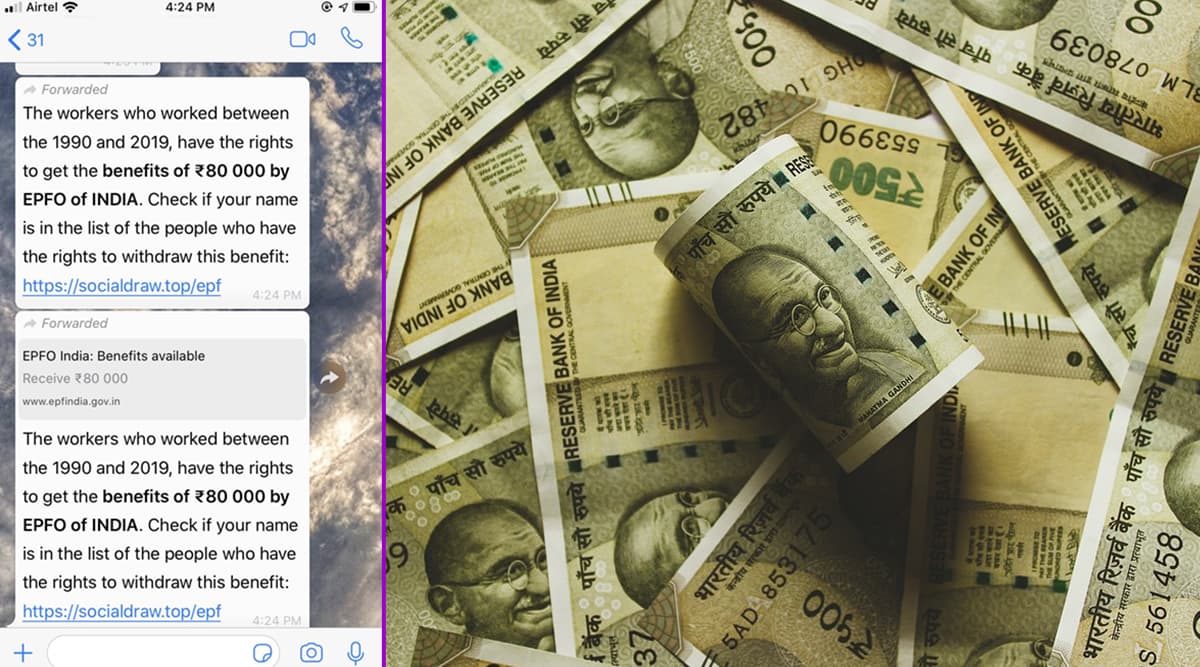 Claim :
EPFO is giving Rs 80,000 to workers who worked between 1990 and 2019
Conclusion :
The claim that EPFO is giving Rs 80,000 to workers who worked between 1990 and 2019 is fake