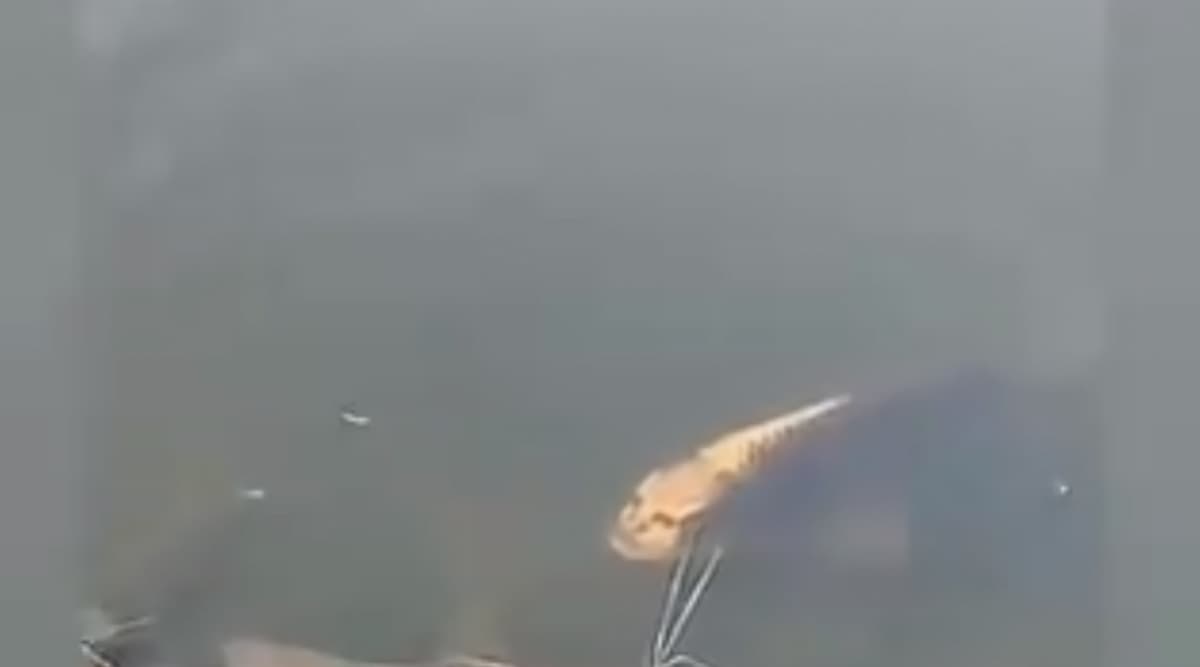 A video of a fish with a human face is going viral on social media. In the video, you can see that a fish has come off-shore but the most strange thing about the fish is that it has the face of a human. The video has been creeping the netizens out. It is said that a "visitor to a village" that is placed outside the city of Kunming in south China captured a video. The fish is being called "creepy carp" online with people taken aback by the looks of the fish. The video is said to have been initially shared on Weibo, a Chinese social media platform, however, now it has been doing rounds on Twitter. In the short but scary video, the fish reaches the edge of the lake and peeps out of the water surface. The fish highly resembles a human being. You can see the eyes, nose and mouth of the fish just like it would look of a person. The video was captioned with, "This carp has a human face". Someone in the background of the video can be heard saying: "The fish has turned into a fairy."
Watch Video For Yourself to Believe Us:
This carp has a human face 😳 pic.twitter.com/okT67Zyo4v

— The Unexplained (@Unexplained) November 8, 2019
This is not the first time animals have somehow looked like humans. Just earlier this year a calf with a human-like face went viral after it was found that the deformed calf had undergone a rare genetic mutation. The mutant animal from a tiny village of Villa Ana, in Argentina. Moreover, a goat born with a human face went viral last year who looked eerily scary and baffled people everywhere. The baby goat which was born in a village in India had a distinctively human face. Who can forget a dog named Nori from Seattle who resembled human so closely? An Aussiepoo mix breed owned by Kevin Hurless and Tiffany Ngo with very human-like features on its face took over the internet.