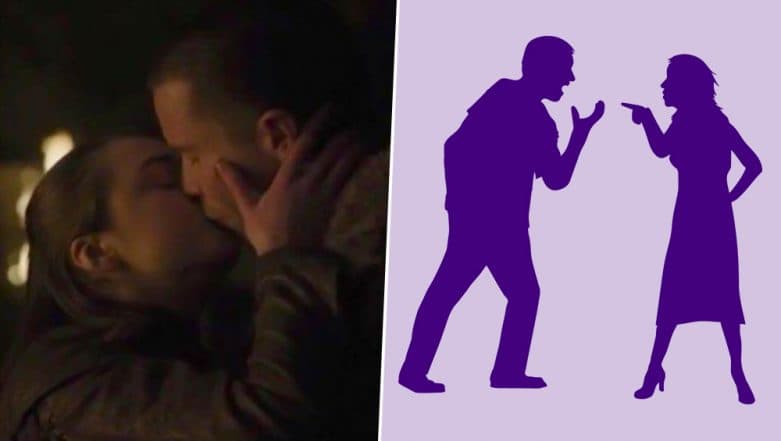 If there is one show that is being discussed everywhere currently is the Game of Thrones. The popular TV show is in its season finale and every new episode is sparking new discussions on social media. Fans across the globe are seen uniting with their theories about the show. But one man has taken to the internet to express his sad tale of not being able to catch up with the show. A man on Reddit wrote about his girlfriend giving him an earful for watching Game of Thrones because she believed it is filled with nudity. Game of Thrones Recap: 7 HOTTEST NSFW Sex Scenes in the Show That Pushed the Envelope When It Came to the Risque Content – Watch Videos.
A boyfriend decided to seek relationship advice from the internet when his jealous girlfriend stopped talking to him because he watched Game of Thrones. The couple happened to watch the show together and it was the first time she had seen the show and was taken aback by the sex scenes in the show. In his Reddit post he wrote, the girl blasted him because it had nudity.
He mentioned that she went on ranting about the series and claimed he watched the show only because it has nude scenes in it. He tried explaining it to her that it doesn't turn him on. But she was just getting jealous of the nudity and even stopped talking to him. He asked people on the internet if he was wrong. And while he wrote about it, he also mentioned that he doesn't want any spoilers about the show. Game of Thrones Season 8 Episode 4: Brienne and Jaime Lannister's Sex Scene Dubbed As Oathsex by the Internet.
Check Boyfriend's Post on Reddit About Girlfriend Jealous Over GOT: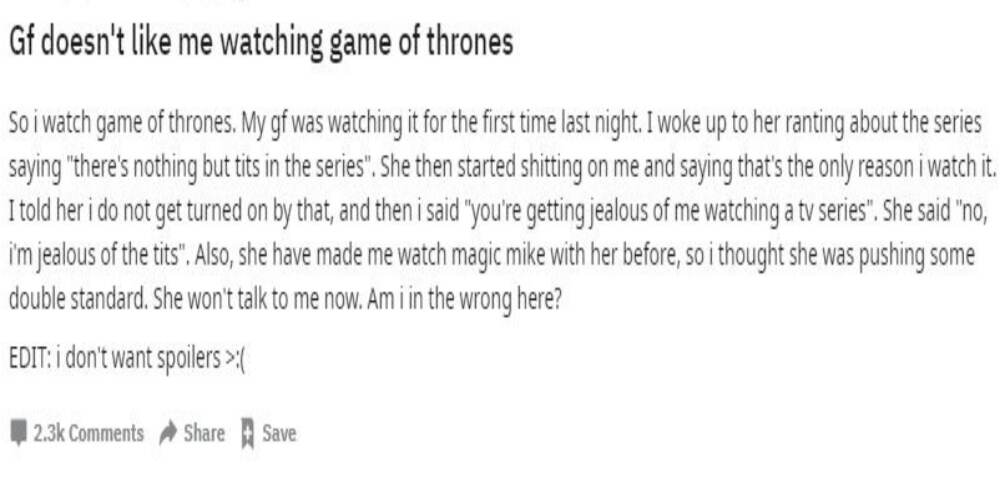 People on the internet also expressed shocked by the girlfriend's reasoning. Some mentioned they were saddened by the situation while others called her teenage jealousy. We are not sure if the guy got any solution to the problem though.