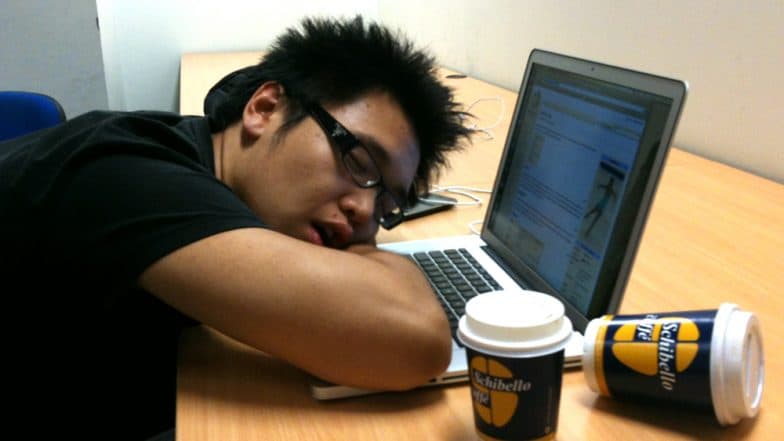 In the crazy world of competitiveness, sleep deprivation has become a societal epidemic that exists across all the economic statuses, industries and seniority levels. Where doctors recommend a minimum of 8 to 9 hours of sleep each night, employees are not clocking in. Reasons could vary, but stress is sure to be the major one. Forcing ourselves every morning, almost all of us have accepted coffee as a substitute for keeping ourselves active enough for the day. But it is indeed not enough! Hence, a Japan company has come up with a unique way to break the norm and make it better for their employee. The wedding planning firm identified as Crazy Inc, has made it mandate for the employees to have a good night sleep for six hours a day, five days a week and in return, the company is paying them as much as 64,000 yen (above Rs. 41,900). Being a Single Mother in Japan is not Easy! While World is Becoming Progressive, Women in the Most Developed Country are Suffering. 
It is a known fact that the lack of sleep is leaving the employees less productive, unmotivated and more agitated with the co-workers. According to Bloomberg, the founder of the company, Kazuhiko Moriyama believes that well-rested workers are the most productive employees in the company. So, those who sleep six hours a night for at least five days a week, will be awarded points by Crazy Inc. The points can be exchanged for food in the company cafeteria. Further, the company plans to track the sleep by using an application made by Airweave Inc., a mattress manufacturer. As per a survey by Fuji Ryoki, a health-products maker, more than 92 per cent of the Japanese over the age of 20 reported for not getting enough sleep. Japan Medical Schools Deliberately Pass More Men Than Women Says Survey. 
Moriyama initiates that employees with happier lives will lead to better performance at the office. The sleep incentives according to the company are an effort to ensure happier and healthier lives of the employees. Reports suggest that this is not the first time that entrepreneurs in Japan are taking measures to improve employees' productivity. An insurance company Aetna also pays their employees to get proper sleep; the move has been initiated in 2016. Stressed and tired employees are a risk to business everywhere. Instead of ignoring the sleep deprivation, the company's effort to boost the employees is indeed remarkable.