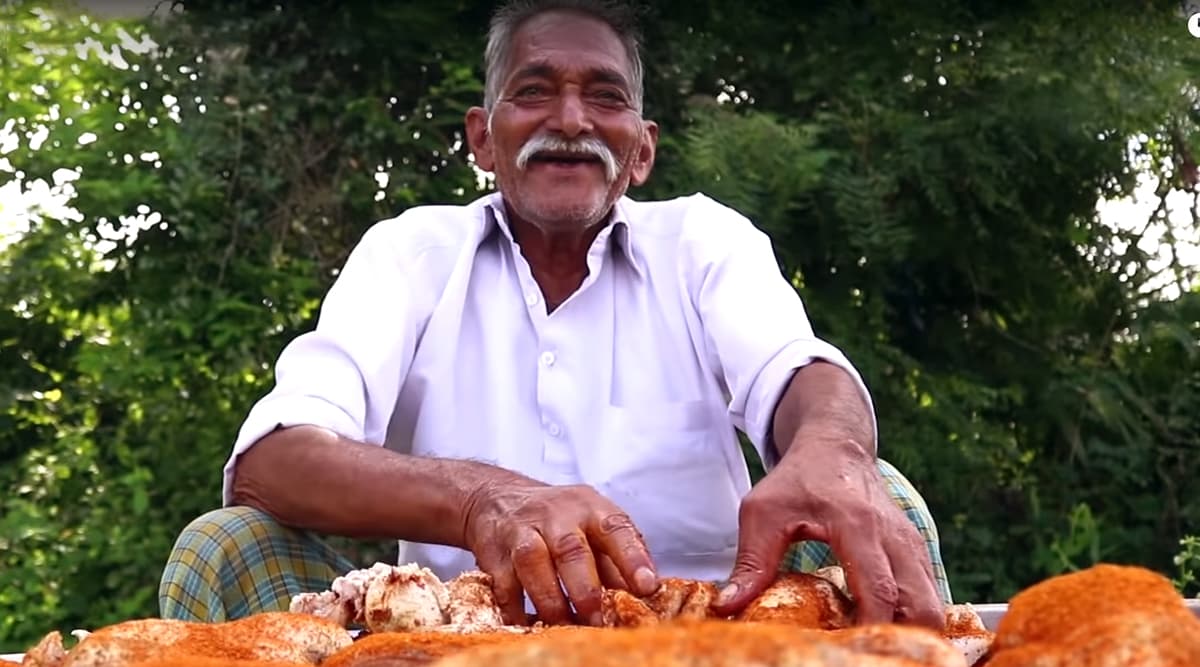 India's famous YouTuber, Narayan Reddy, passed away, leaving millions of his fans heartbroken. The official cause of death has not been announced yet, but a video bidding "a final goodbye" to netizens' favourite, 'Grandpa Kitchen' has been uploaded on YouTube. Reddy was well-loved internationally for cooking grand meals, which he feeds to the underprivileged children and orphans. The 73-year-old had more than six million subscribers on YouTube. His death has shattered his fans as they take to Twitter to mourn and convey their grief and pray for his soul to rest in peace. Grandpa Kitchen, Indian YouTube Star Narayana Reddy Dies at 73, His Dedication Towards Orphans Remains Unmatched. 
Reddy's YouTube channel consists of several episodes where he makes delicious food on a large scale to serve to the needy. The grandpa known for his kind and humble nature endeared himself to many people and even inspired others to initiate such cause. Each of his videos would be around 12 to 15 minutes long, showing how he makes the delicious recipes. Grandpa would cook everything, from potato wedges to burgers to biryani for his young children. Reddy's iconic one-line: "Loving, caring, sharing. This is my family," at the start of each of his video, will always be remembered.
Watch the Video of Grandpa's Final Journey:
Fans Mourn His Death:
Grandpa from Grandpa kitchen died on 27th October...I never saw my own grandfather but whenever he said "This is your Grandpa"... I felt nothing but love and compassion.

I'm so devastated. pic.twitter.com/zLgMj5UeVn

— Ashish (@AshishSaidSo) October 30, 2019
Netizens Are Heartbroken:
I felt heart broken after knowing grandpa kitchen's most loved gardpa died. He set a trademark for "its never late to start". He lives on peoples heart forever. He's been orphans santa clause and hope he rests in peace in heaven. #GrandpaKitchen pic.twitter.com/yKsW2h5tHB

— Pratap (@pratapvarma007) October 30, 2019
Rest In Peace:
Grandpa Kitchen's "Grandpa" died today

sad times really liked his videos

Hope they continue with the channel and their work

— Theonemanny (@MannyOnTwitch) October 30, 2019
Using his limited English, Reddy would humbly explain the recipe for the day, for his fans to try his home cook meals. Grandpa has given us enough memories to cherish and reasons to celebrate life. As the senior YouTuber, he will always be remembered by his fans, which is not only limited to India, but across the world.