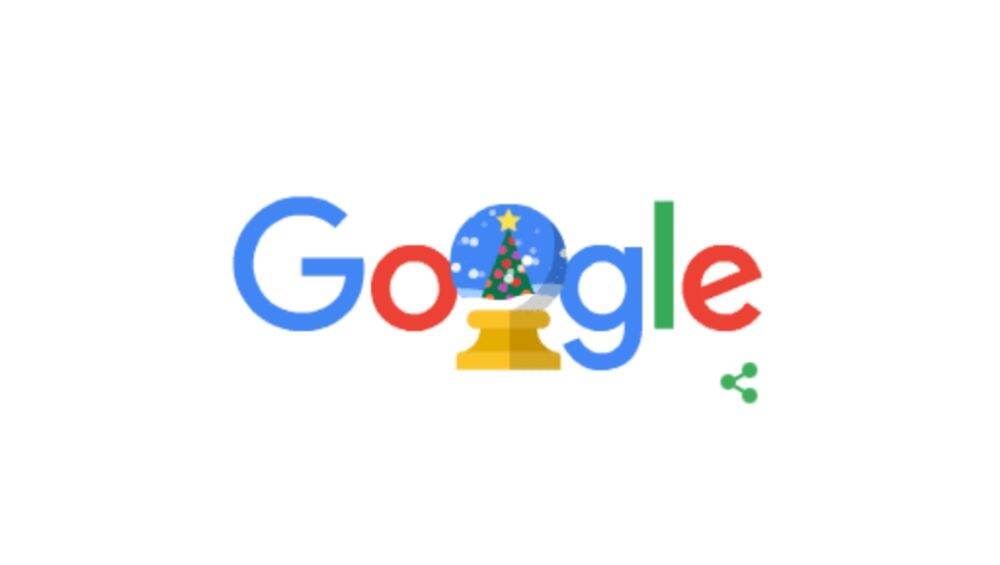 Search engine Google is celebrating the holiday season for the year 2019 with a series of new doodle. On Christmas eve this year, Google has released a new doodle titled 'Happy Holidays 2019 (Day 2)'. The tech giant says 'No matter how you choose to celebrate, 'tis the season to enjoy the holiday festivities during the most wonderful time of the year!-Happy holidays!'
In the US, holiday season refers to the time from Thanksgiving till New Year and includes festivals such as Christmas, Hanukkah and Kwanzaa. Holiday season or popularly known as the festive season is recognised in many Western and other countries. The doodle shows a Santa Claus' gif while riding on his sleigh. Winter Solstice 2019: Google Comes Up With Snowy Doodle To Mark Beginning of Winter Season in Northern Hemisphere.
Check the first doodle as part of the Happy Holidays 2019 series:
It's the most

DeLIGHTful time

of the year 🎶

With these Holiday Doodles

and everyone telling you

to be of good cheer ✨

It's the most

DeLIGHTful time

of the year 🤗#GoogleDoodle → https://t.co/aQAOf3gcm1 pic.twitter.com/6U6Dghx3gg

— Google Doodles (@GoogleDoodles) December 23, 2019
On the occasion of Christmas eve today, which refers to the evening or the entire day before Christmas Day, the festival commemorating the birth of Jesus, Google has rolled out their special doodle.
The eight nights of Hanukkah began Sunday evening, and on searching for "Hanukkah 2019" it reveals a charming family scene featuring dreidels and lit candles on the menorah, which changes as the celebration continues. People celebrate Hanukkah at home by lighting the menorah, each night, one additional candle is added to the number from the previous night'
On typing "Christmas 2019", viewers will get to see a Christmas tree in the process of being decorated. Also Googling "Kwanzaa 2019", which is a holiday tradition based on the "first harvest" celebrations in Africa. The animated doodle shows a family surrounding a kinara.