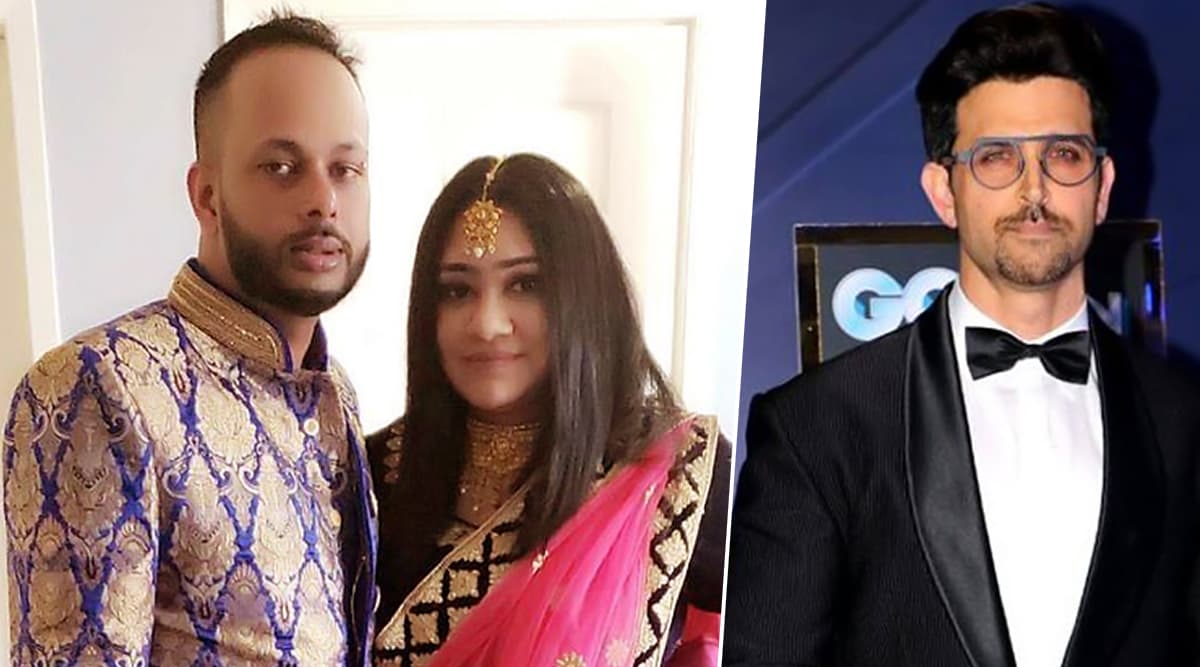 In a horrific case of murder, a husband killed his wife because of her obsession with Bollywood actor Hrithik Roshan. The Indian married couple Dineshwar Budhidat and Donne Dojoy were having issues right from the beginning. Dineshwar hanged himself after killing her because he was jealous of his wife's crush on Hrithik Roshan, according to their friends. Mumbai: Senior Citizen Strangles Wife to Death Over Property Dispute in Thane. 
Husband, Dineshwar Budhidat was known to be abusive and controlling, so much so that his wife had a restraining order against him when the murder occurred. Donne Dojoy the wife was a bartender and was initially strangled and slapped in their apartment by her husband in the month of August. Donne had moved out of their house last month, however, just two days before they died, Budhidat pleaded guilty to disorderly conduct in the court, as per NY Post.
Dineshwar murdered his wife on Friday night in their Queens home, before going to a field in Howard Beach, New York, and hanging himself from a tree, according to the media portal. Strangely, after the murder, the husband had texted Dojoy's sister and conveyed to her that he killed Dojoy. As per reports he also mentioned that the key to the apartment was under a flower pot.
Although it's unclear why Budhidat allegedly killed Dojoy, her friends have said that he had been angry about Dojoy's infatuation with Indian actor Hrithik Roshan in the past. Gemini's Ultra Lounge karaoke singer Mala Ramdhani told NY Post that Dojoy had told her before that whenever she was at home and watching a movie starring Roshan or listening to his songs, Budhidat "would ask her to take it off because he would get so jealous".  Andel Rodney, another of Dojoy's friends,  said that although he believed Budhidat loved Dojoy, "at the same time, he was obsessed with her, because of the type of job she did, and she had a good body".