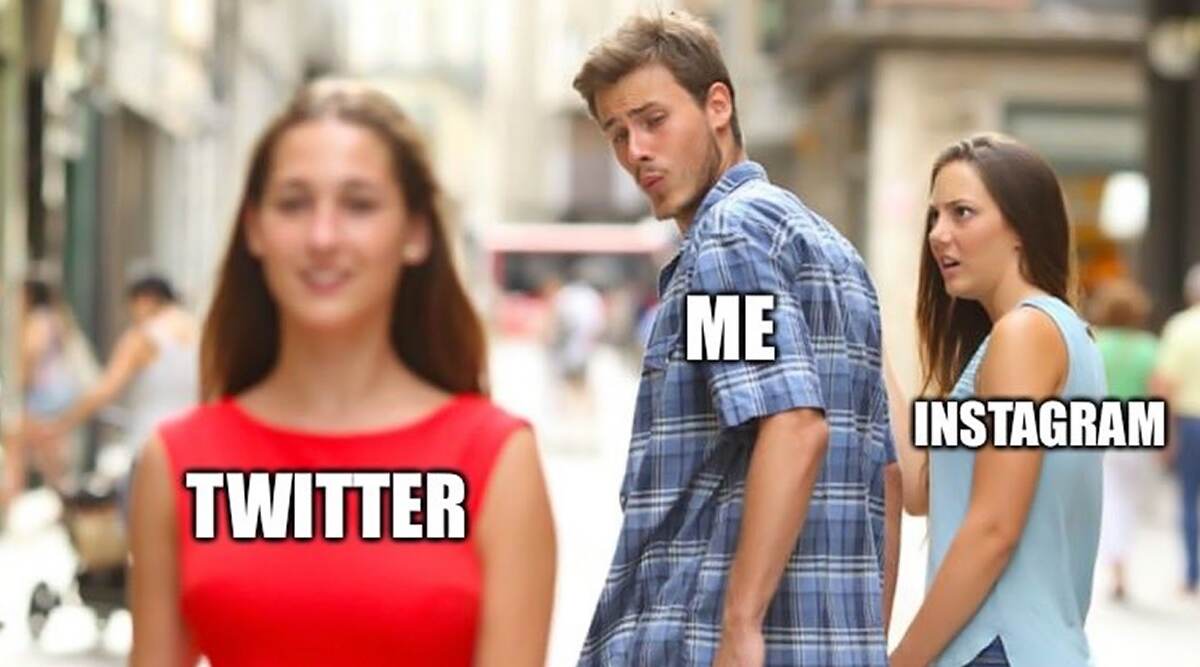 Popular photo-sharing social media application Instagram is facing some glitches and not working for many users. And when one of the most popular apps starts dis-functioning, the other ones are buzzing with the news. So many Instagram users have turned to Twitter to check if they are the only ones to face the issue or it is some technical glitch. #InstagramDown has started trending on Twitter and people are posting funny memes and reactions regarding the same. Twitter Down Yet Again, Users Unable to Retrieve Tweets; Services Restored to Normal.
Instagram has been reportedly down for many users worldwide. Users are not able to scroll down their feeds and unable to refresh as well. An outage monitor has recorded almost 1,400 reports each minute from users with problems accessing the picture-sharing service. The frustration of people unable to use the application is clearly seen on Twitter as that becomes the source of talking when other applications go down. With close to 18,000 tweets on the hashtag #InstagramDown, some people have made funny memes on it. Twitter Down Funny Memes Go Viral After Microblogging Platform Faces Worldwide Outages, Affected Users Make Sure to Poke Fun!
Check Funny Memes on #InstagramDown:
This Format Always Work
Hey Twitter,

How you doin ?

#instagramdown pic.twitter.com/6oLwYQRd5h

— Aditya Chakrabarty (@adichakra) October 30, 2019
Oh Instagram, Not Again!
Instagram is down AGAIN... #instagramdown pic.twitter.com/oCEOczibJw

— 🇮🇹 (@liluzihrzntl) October 30, 2019
Not The WiFi
Me turning my WiFi on and off then realizing its instagrams fault #instagramdown pic.twitter.com/aCbN6TiFJg

— bearafce fact (@bearfacefact) October 30, 2019
All of Us on Twitter Now
Instagram: takes forever to load

No one:

Me:

*opens twitter and searches #instagramdown

— taengg✨ (@Taeyeon3_0_9) October 30, 2019
me omw to check twitter to see if anyone else is having problems with instagram #instagramdown pic.twitter.com/TRLVTxHk1B

— Analeph (@Analeph13) October 30, 2019
Influencers Right Now
One wonders what Instagram influencers do when Instagram is down. #instagramdown pic.twitter.com/4fSXPUkmI1

— Nick (@n1ckpsu82) October 30, 2019
These reactions show how much we are gripped on to these apps and not being able to scroll through them is such a major inconvenience. There has been no official update from the app makers yet but this afternoon there was Facebook outage reported from certain areas in the world. Let us hope the issue is resolved soon. Till then, enjoy the funny memes and tweets online.