It is difficult to believe anything that you see on the internet these days. Especially Instagram which more or less shows a fancier side of all things. A Nashville-based influencer named Tiffany Mitchell has been criticised for shooting her own motorbike accident pictures and posting them on her profile. After receiving a lot of backlashes, Mitchell has now answered to her critics, defending the pictures. However, she has also deleted the set of pictures from her feed now. Newsha Syeh, Social Media Influencer Gets Slammed as Sex-Worker, Denied Entry in Louvre Museum in Paris for Wearing Revealing Outfit.
In July, Tiffany Mitchell put up a series of pictures on her Instagram which showed her lying on the roadside, bruised and a stranger helping her to get up. In a long post, she wrote, how she misjudged a curve and her bike went off the road. She mentioned being thrown off the bike and her head was safe only because of her helmet. While some of her followers sent her well wishes, others mentioned how it looked more of a staged shoot. People commented that her pictures were exceptionally professional and looked like a planned shoot. Some could not help but notice, there was a water bottle of SmartWater, prompting if it was a brand campaign.
Here Are Pics of Tiffany Mitchell's Accident: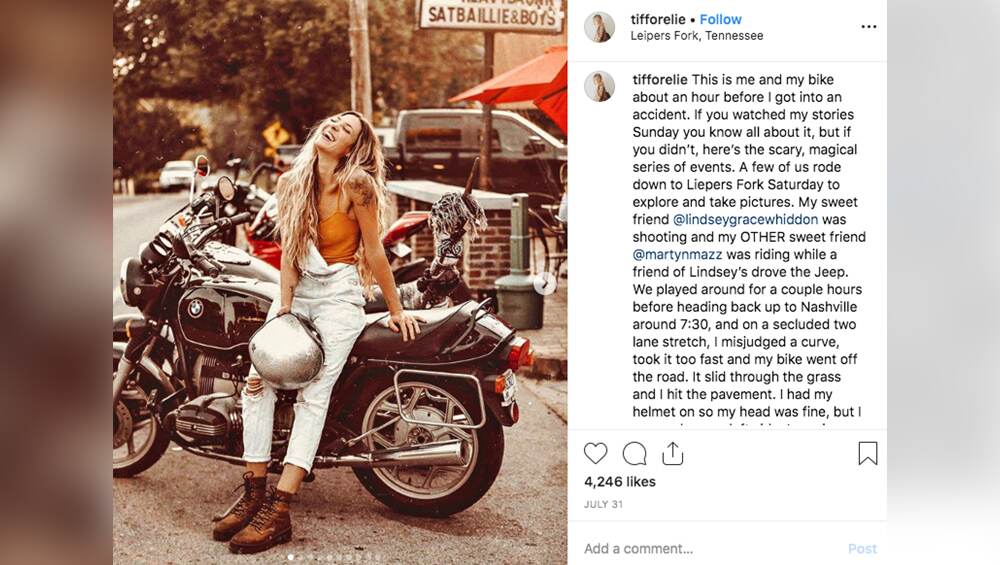 Elaborating Her Accident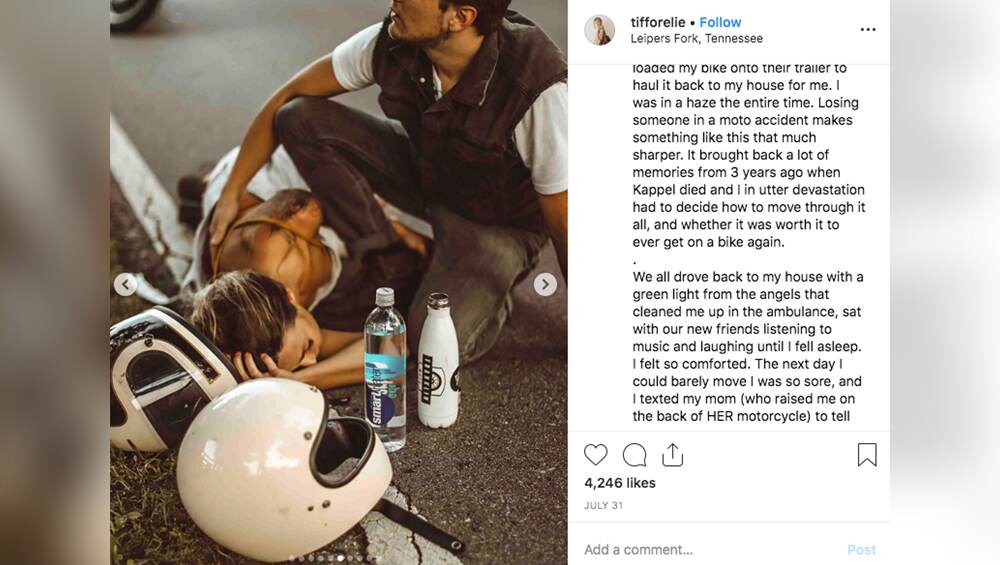 Showing Her Bruises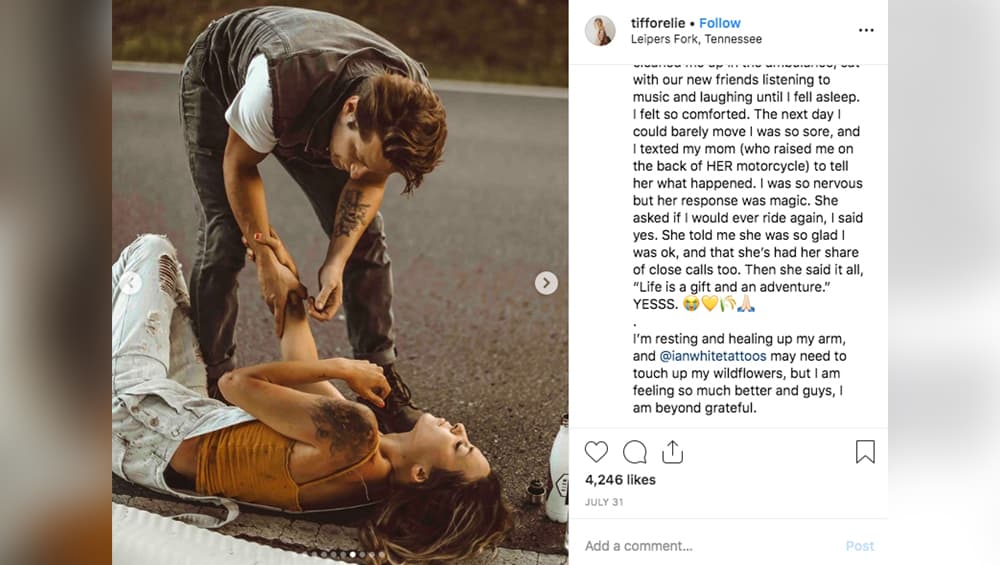 But Mitchell has now taken to the medium again to defend her pictures. She put up a highlight on her profile explaining why she deleted the post altogether. She also made another post on her profile in which she says, "It really happened to me, and I was scared. I really was injured and had to recover." Adding that she is disappointed that "something so personal has been treated this way." Chernobyl Photo Shoots Are the In Thing According to Instagram Influencers After HBO Show's Popularity; Gets Mocked by Social Media Users.
Check Tiffany Mitchell's Explanation:
View this post on Instagram
She mentioned that her friend who is a professional photographer had managed to capture the scene as it unfolded. On her story, she also posted pictures of her injuries. After it got so much of hatred on the post, she thought it was a bad idea to keep it open to more negativity. She has thus deleted the post.