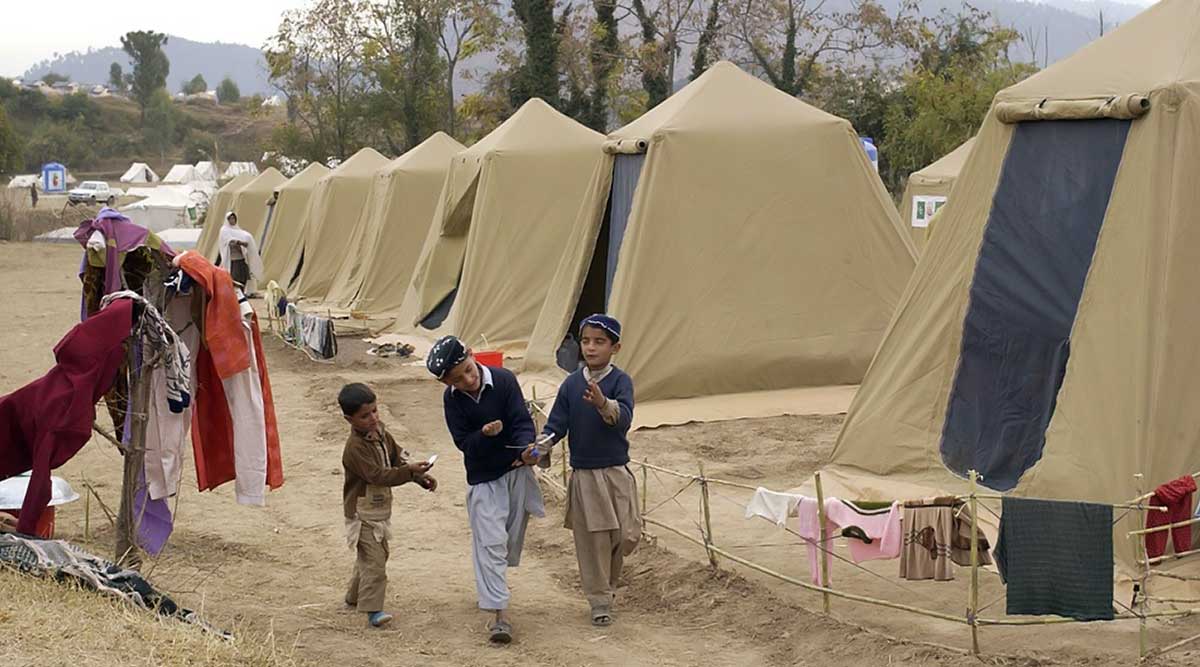 International Migrants Day is observed on December 18 annually to highlight the contributions of migrants, internally displaced persons other than the challenges they face. The day came into being on December 18, 1990, after the United Nations General Assembly adopted a resolution on the International Convention on the Protection of the Rights of All Migrant Workers and Members of their families. As a war, conflict and internal distress continue to displace people from their homeland, we take a look at some of the migrant stories that went viral in the recent past. While most of them are heartbreaking, it shows the empathetic state of migrants across the globe. International Migrants Day 2019 Date: History, Significance of the Day Which Recognises Efforts, Contributions, and Rights of Migrants Worldwide.
Talking about the observance, UN Secretary-General António Guterres said, "All migrants are entitled to equal protection of all their human rights. On this International Day, I urge leaders and people everywhere to bring the Global Compact to life, so that migration works for all." International Migrants Day 2019 Quotes: Sayings on the Day Adopted by United Nations General Assembly in 2000
Alan Kurdi died 4 years ago. He drowned in the Mediterranean while he & his family fled war to try & make a better life for themselves. The picture of his limp, wet body on the beach made us all cry.

Nowadays, conservatives would question the veracity of the pic. Alan was 3. pic.twitter.com/W9Nu2Weokb

— Dáiligh (@Dailigh) December 9, 2019
Photo of Alan Kurdi, a three-year-old Syrian boy who was washed ashore on a Turkish beach in 2015 became the face of the refugee crisis in the world. Alan and his family boarded had boarded a small inflatable boat to Canada which capsized after five minutes into the journey. Alan and his parents had boarded the boat despite his aunt advise to not go. Their bodies were found the next morning by local authorities. Alan, his brother Galib and mother Rehana were buried the next day. The incident created widespread furore and even became an issue in the 2015 Canadian federal election.
Greek Barber Offers Haircuts to Refugee Boys
A Greek barber in Athens named Vasily extends his services to help refugees to make them feel welcomed. He gives 10 free haircuts per day. His customers mostly, young boys request the style of famous football players, especially Christiano Ronaldo.
Watch The Video Below:
Talking about Vasily says, "As a child, a haircut was a luxury affair for him, so he decided to take up the profession. "I spent my childhood in the fields and we used to sleep in tents. We didn't have water, refrigerator or electricity. I understand very well how difficult it is for them."
Young Blooming Friendships:
Nawwar and Alec met at the Nelson Mandela School in Berlin and are today good friends. Nawwar's family fled conflict in Syria and came to Germany after trying to get refugee in many other countries. Today Nawwar is studying and has found a new friend. Their friendship bloomed after Alec who is German was given the task of being Nawwar's translator. More Than 100,000 Children in Migration-related US Detention: UN.
Welcoming Refugees With Open Arms:
Frode, a Norwegian man welcomed refugees with open arms in his country. He says, "They're not 'poor' people that need help. They just need support to adjust themselves to a new community." Eugenia who is helping a family of Syrian refugees in her town in Greece said, "We try to offer them what they need. Clothes, everything, the food every day of course. We take them to the medical centre when they need."
Watch The Video Below:
We have a group of volunteers. We organise celebrations to have fun. I very much sympathise with these mothers. I feel their pain, their agony, their stress. And of course, their right and hope to live in a peaceful world with all other people, to share the goods of life, and the happiness of life, especially peace, and the happiness of seeing our children to grow up."
The number of refugees in the world is only increasing every day. Since World War II, the number of migrants has only increased. Millions of people including children are robbed of their homes and childhood. While observances like International Migrants Day tries to highlight their issues, much has to be done on the ground level to need their basic needs or rather the world nations to come together and end the war.