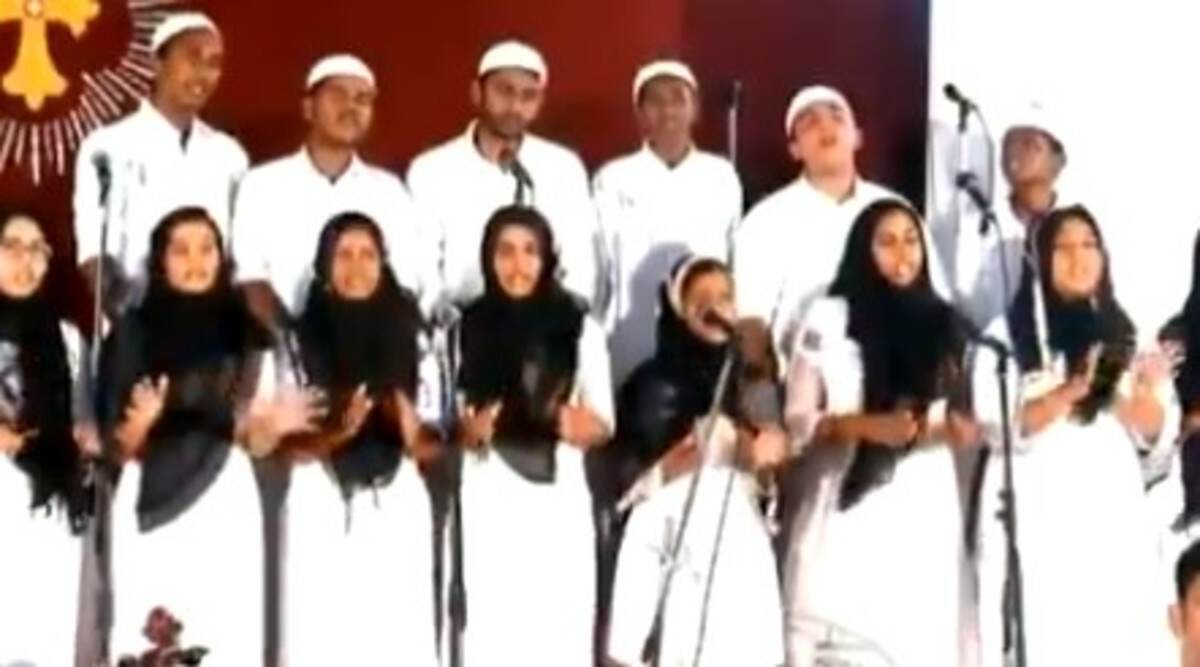 Pathanamthitta, December 27: With each passing day, the protests against the Citizenship Amendment Act is only gaining momentum. In a recent, a video of 14 youngsters from Kerala Church has gone viral where six boys and eight girls can be seen singing Christmas carols. What made it special was that church choir chose to wear skull caps and hijab to express solidarity with the Muslim community.  Mumbai Protestors Got Creative With Funny Banners and Placards at Anti-CAA Protest in the City.
The video is from St Thomas Mar Thoma Church in Kerala's Kozhencherry. In the clip, the choir can be seen singing X-mas carols. "The song was tuned to Mappilappattu and the singers wore skullcaps and hijab to express solidarity in these times," vicar Rev Varughese Philip told The Telegraph.
Watch Video:
This is India, no one can stop the unity of our religions. Please see how these youngsters appeared in their X'mas carol service in solidarity with Indian Muslims and protest against CAA&NRC. This was part of their Christmas carol service in Marthoma Church, Kozhenchery, Kerala. pic.twitter.com/CQjHb4GULn

— Jijoy (@jijoy_matt) December 25, 2019
Every year, the church picks up a socially important theme for its Christmas Choir. "In 2018, it was about the floods that ravaged our state. This year we chose to take up the controversy over the CAA and the NRC since it affects so many people," choirmaster Eapen Mathew said.
Various protests are taking place across the country against the new Citizenship law. The CAA seeks to grant citizenship to six communities expect Muslims from Pakistan, Afghanistan and Bangladesh and faced religious persecution there.