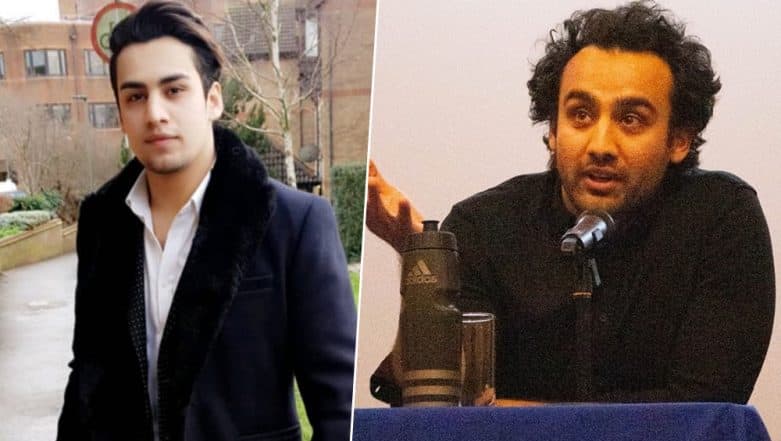 Viral sensation Momin Saqib who went viral after a video of him expressing his sheer disappointment on Pakistan's loss against India during the ICC World Cup 2019 is back, this time explaining the reason for his sorrow. The earlier video was shared massively online with people laughing at his expression and great comical timing. In it, Momin could be heard saying how Pakistani cricketers are not concerned about their fitness and eat junk food like pizza and burger. And as the Pakistani cricketing fan's video continues to be shared online, BBC traced Momin Saqib and his friend Bilal Bin Saqib. Speaking to the media house, they explained the cause of their sadness all over again, much to the amuse of social media users.
According to Momin Saqib's social media profile, he is a former President, Life Member at King's College London SU. He was the first ever non-European to become President of the King's College London Student Union/ Educationalist. His bio says he is an activist, public speaker, actor, social worker, educationalist and an entertainer. He has also made international trips on behalf of King's College London to Arizona State University (USA) & University of New South Wales (Australia) to build up academic engagement. He explains himself as an "exhilarating live presenter and has been presenting live shows with big different brands of Pakistan". From 'Kal Raat Ye Log Burger, Pizza Kha Rahe The' to Sarfaraz's Yawn, Pakistani Fans Troll Their Own Team After Humiliating Defeat Vs India in ICC CWC 2019! Watch Viral Videos.
Bilal Bin Saqib's social media pages say he is an entrepreneur, digital marketer, motivational speaker, consultant and public speaker. According to the bio, he is the CEO of BBS and Co, a digital marketing agency based in London. Bilal is specialised in international business and strategy consultant.
Momin and Bilal's video even caught the attention of celebrities like Pakistani actor Mahira Khan and Indian comedian Vir Das who commended their comical timings. In the latest video, Momin Saqib says, "You invest a lot of time, you invest a lot of energy. You are supporting your team, you are going the extra mile to the stadium and in the end, your team loses without putting up a good fight, it hurts." While he once again goes on a comical whining, his friend Bilal says he removed Momin's glasses because he wanted people to see his friend's tears.
Here is the video that went viral:
Watch the video below:
This video of the Pakistani guys has also garnered a lot of positive reactions on social media. Towards the end, they say that they wish Bollywood superstar Shah Rukh Khan watches their video and reacts. The duo even impersonated Khan showing how they expect him to react after watching their videos.