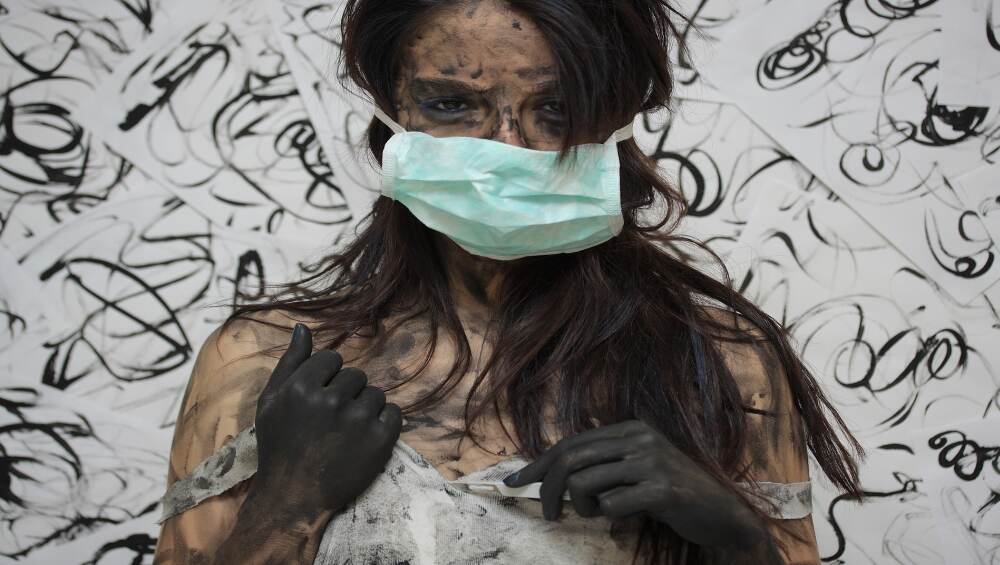 In a horrific incident, a homeless man attacked an unsuspecting woman with a huge bucket of hot diarrhoea over her face. This stomach-churning attack is one of the goriest hate crimes in Los Angeles. The victim, Heidi Van Tassel was on the receiving end of this terrifying crime and it happened to her when she was about to drive home from a Thai meal with friends near the Hollywood Walk of Fame in Los Angeles in April. The attacker, named as Jere Blessings, threw what is being called "hot bucket of diarrhoea" on her leaving her "soaked in poop". She has now spoken out about the attack, saying: "It was diarrhoea. Hot liquid. I was soaked, and it was coming off my eyelashes and into my eyes. Paramedics who came to treat me said there was so much of it on me, that it looked like the man was saving it up for a month. It was all inside my car because it was so much. He just kept pouring it and splattering it all over me", Van Tassel told NBC News.
A huge amount of "hot diarrhoea" was poured on Van Tassel and she was rushed to Hollywood Presbyterian Hospital and tested positive for infections caused by the poop.  Reports have it that the amount was so much that she was totally drenched in diarrhoea that it had gone even into the eyelashes. She will now need to be re-tested every three months for infections and other health issues. The victim contacted the Los Angeles Police Department, but says her pleas for action have gone unanswered, as per reports. Van Tassel says the attack has left her with mental health issues and the PTSD after the attack has been the worst. She told NBC4: "It's so traumatic. It was awful, it changed my life."
Watch Video:
"A bucket of his diarrhea... it was liquid, hot liquid... it's something I won't ever forget... it was disgusting."

-- A woman who was attacked in LA by a homeless man

Source: https://t.co/0hN51kiAsT pic.twitter.com/z3nhMmNGeQ

— Washington Examiner (@dcexaminer) November 13, 2019
Such crimes leave horrific mental health repercussions on the victims. Post-traumatic stress disorder, more commonly known as PTSD which is a mental health condition triggered by a terrifying event is one of the worst consequences of such crimes. PTSD is triggered by either experiencing it or witnessing horrifying events.