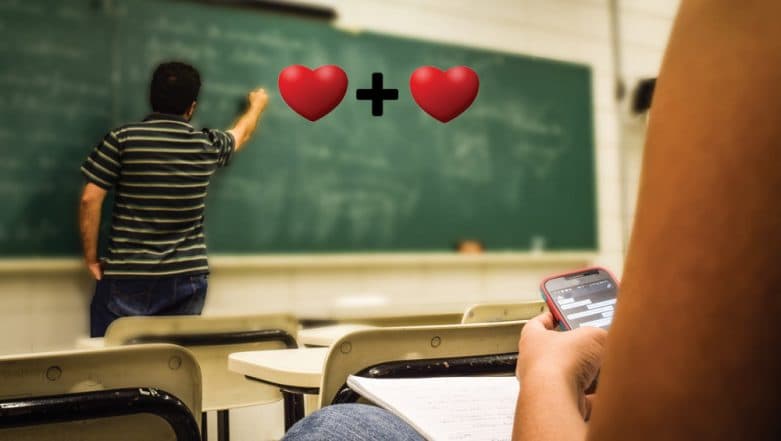 A maths professor from Haryana who tried to get too creative while teaching his students has lost his job in the process. Rightly so, because instead of maths he was teaching them love formulas. The incident took place at Karnal in Haryana in a women's college. An assistant professor named Charan Singh was teaching love and relationships instead of Maths formulas. A video of his teaching love lessons went viral and Singh received a suspension letter in his e-mail. Jammu University Professor Calls Bhagat Singh a 'Terrorist', Apologies.
The particular incident took place at a women's college while teaching the first year students of B.Com. Teaching maths can get challenging because not everyone likes the subject. But this professor instead of making the subject interesting changed the subject itself. The Math professor took a love class by jotting down love formulas on the board. He spoke of different aspects of relationships starting with friendship and heading to love. He wrote on the board about friendship, closeness, attraction, and love. One of his formulas was 'Closeness- Attraction = Friendship.' Chinese Student Sues Professor & University Over Sexual Assault, Demands to be Paid 140,000 Yuan for Damages.
The professor said out several romantic formulas in his class, combining all the above aspects. He also spoke about how the attraction between husband and wife dies down during the old age, adding how they quarrel more. He also said no relationship can work out well if there is no friendship, closeness and attraction. The girls while they laughed at it, they ensured to get it on video. Some of the girls even asked related questions to him. Their maths professor's transformation into a love guru was captured on video and it was spread across. While the girls did not complain, soon after the video reached the higher authorities, he was suspended.