What if you are a Virat Kohli lookalike – India's most-followed, admired, celebrated personality and an icon for youths and athletes all around the world? Life can be extremely fun if you are lucky. Ask Saurabh Gade, a junior engineer with JCB, who has already attained celebrity status in the country and gets offers for advertisements. He's called to attend events as chief guests and he evens gets phone calls for sending autographs. While many aspiring cricketers try and emulate Virat Kohli to achieve success, Gade doesn't have to do that. He is the Virat Kohli for those in his locality. He doesn't have to chase Kohli for he is living as Kohli. Virat Kohli Wants Points to Be Doubled for Away Test Victories in Ongoing ICC World Test Championships.
Life was normal for Gade, who works as a junior engineer with JCB – a multinational company that manufactures earthmovers. But that was until he met a local MLA in his native village that changed his life forever. Gade, Kohli's doppelganger, shot to fame when the local MLA, from Maharashtra's Shirur district, roped him for a campaigning rally.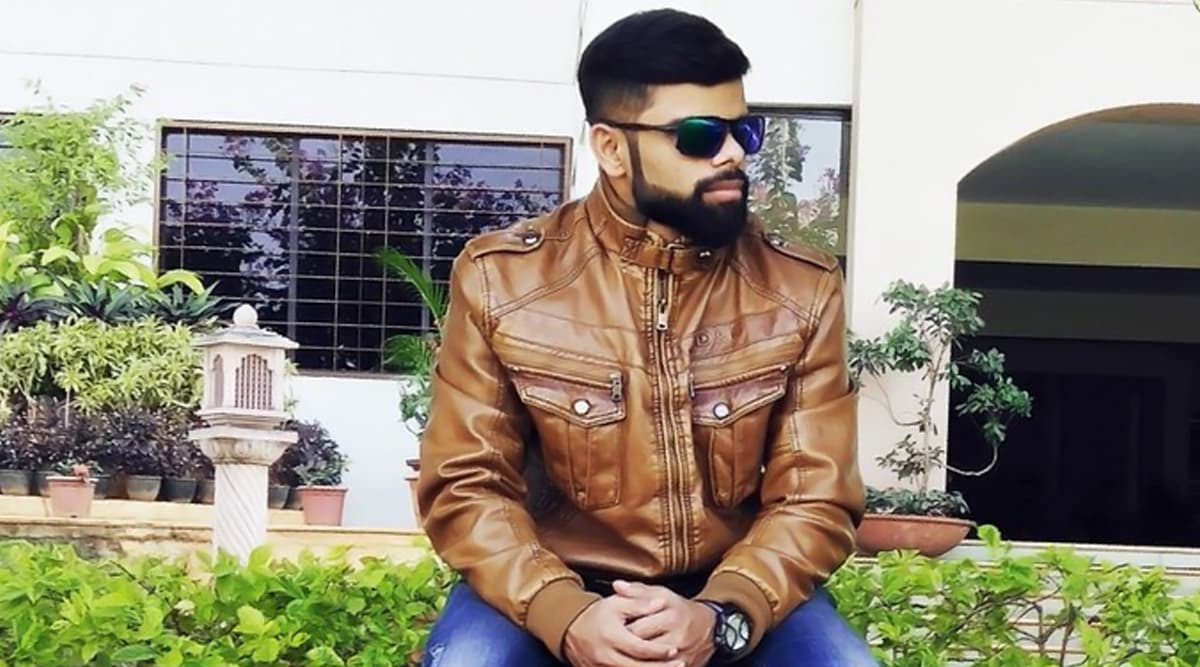 The MLA even put up hoardings of the original Kohli to attract more crowds. But what followed was unprecedented as people, who had flocked in to see the cricketer Kohli, ended up seeing his doppelganger, the engineer Kohli. For Gade, though it was his shot to fame and has hasn't looked back ever since.
"My friend in college used to say that I look like Kohli. One of my friends had taken a photo which was seen by one of the MLAs in Shirur. He called me and asked me to go to the sarpanch rally as he knew the candidate. After the rally, more hoarding came up, these had the candidate with the real Kohli. I sent the MLA's team pictures but the quality wasn't up to the mark. So the MLA photoshopped Kohli's picture," Gade told The Indian Express.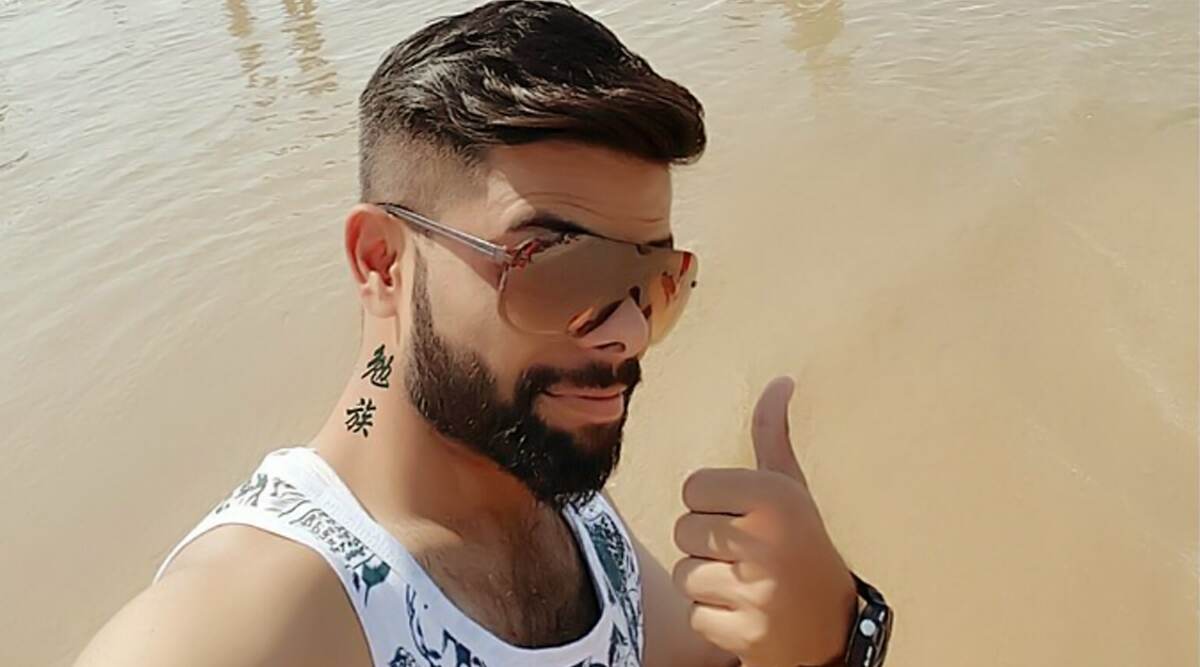 Initially, Gade didn't realise that his appearance at the political rally would be the stepping stone to the celebrity status and fame, he now enjoys. He is now known as "Dehu's Virat" Just recently, a local manufacturer that wanted to showcase one of their products, but couldn't afford Kohli, roped in Gade for a photoshoot to promote their brand. He has also bagged an advertisement and has offers from various political parties to appear in their rallies.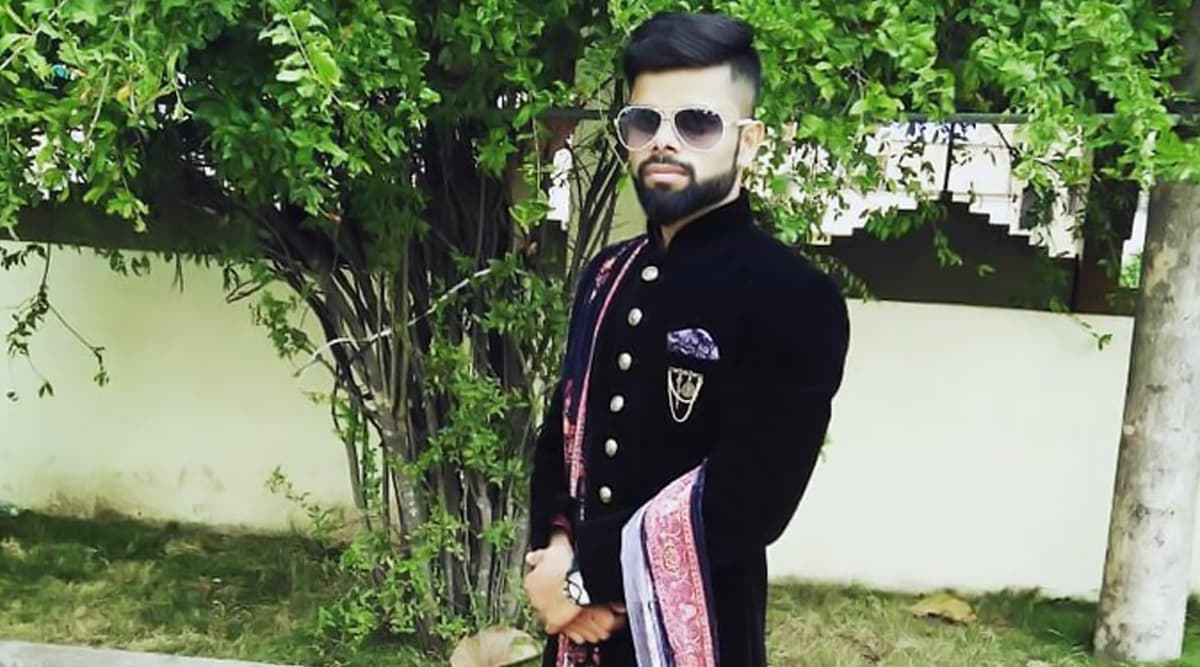 But Gade is yet to meet Kohli, the original. He came close to meeting Kohli when India played West Indies in an ODI match at Pune last year. While Kohli was busy scoring century in the field, off it Gade had to be obliged fans' request of taking selfies in the stands. Such was the demand for Kohli's lookalike that two police constables had to guard him in the stadium.
"There were lots of people gathered around me and police came and said it could be law and order issue. They told me to go sit in the enclosure in the stands specifically reserved for physically disabled so that I can be a bit free. Two constables and an inspector too were there for my security. Later a top police officer called me over and asked for my picture!" said Gade.
He has another opportunity to meet Kohli when India face South Africa in the second game of the three-match Test series in Pune.