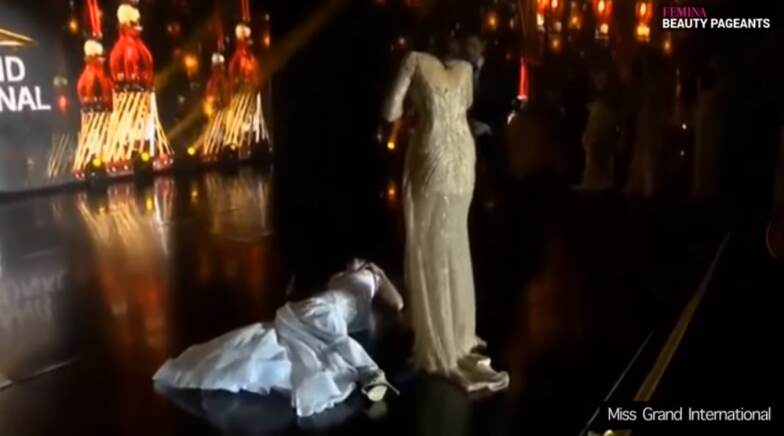 As soon as she was declared the winner, Miss Paraguay Clara Sosa fainted on stage at the Miss Grand International 2018. The beauty pageant winner later admitted that the anticipation before the announcement was unbearable and she couldn't handle it. She was holding hands with the first runner-up Meenakshi Chaudhary of India who tried to save the collapsing Sosa but unfortunately, she fell to the stage.
Miss India Org shared the video on Instagram with the caption: "Last two standing! What a nerve-wracking moment." Sosa soon regained consciousness and waved at the audience with tears rolling down her cheeks. Before the winner was announced, in an interview Sosa said that she might need a doctor because she felt like she would have a heart. The international beauty pageant's finals were held on Thursday in Yangon, Myanmar.
Watch the video here:
Miss Paraguay Clara Sosa 2018!
View this post on Instagram
India's Meenakshi Chaudhary came as the first runner-up title at Miss Grand International 2018. Miss Grand Indonesia Nadia Purwoko was declared the second runner-up, while Miss Grand Puerto Rico Nicole Colon was adjudged third runner-up, and Miss Grand Japan Haruka Oda as the fourth runner-up.
During the question-answer session, when contestants were asked which country they would campaign to end to wars and violence. Sosa answered saying that she would "strategically" choose to visit President Donald Trump "because the United States is an example for other countries. So my first message to him would be: please be an example of peace, love and tolerance."