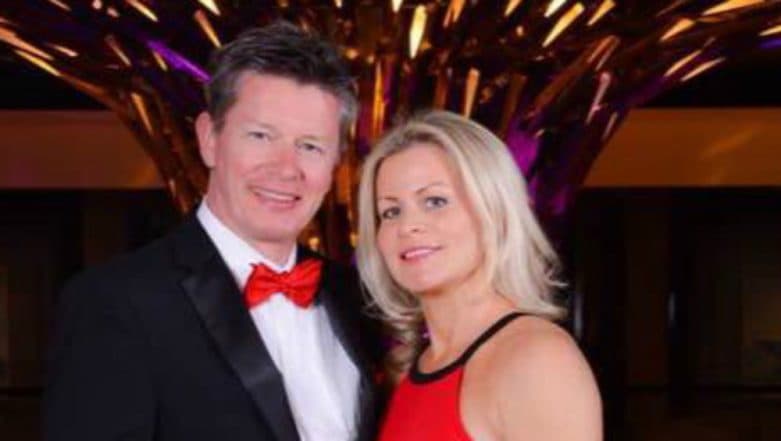 A father's relationship with his children is a precious and unique one. A beautiful bond that cannot be easily broken. But what if on one fine day, you discover that the child you brought up is not yours? This devastated situation has been faced by many individuals across the world. A truth that probably they never wanted to know. A similar incident has happened to a UK millionaire, the co-founder of MoneySupermarket.com, Richard Mason, who had no idea that he was not the biological father of the three sons he raised for 21 years. Wisconsin Babysitter Hides Death of An Infant by Dressing Him Up & Returning to His Mother. 
The 55-year-old from North Wales was shocked when he found out his wife had cheated on him and that his children had another biological father. It all happened three years ago, when Mason underwent a DNA test. Doctors revealed that he was suffering from cystic fibrosis, which had made him infertile all his life. According to the Daily Mail, his ex-wife Mrs Mason admitted that she had an extra-marital affair through a text, telling him, "In spite of what you think I am very sorry that you have been caused such an emotional upheaval." In the report, he further explained, how after the divorce, his former wife would always ask him for more maintenance. John Bobbitt Recalls the Horrific Incident When His Wife Cut Off His Penis 25-years Ago with a Kitchen Knife, Watch Video. 
After finding out the cruellest truth, Mason decided to sue his ex-wife for paternity fraud. The report further stated that he has now accepted 250,000 euros (above Rs. 1.9 crores) following an extraordinary case that has allowed her to keep the identity of the birth father a secret. Mason is now remarried, and the walls at his home have pictures of the beautiful moments he shared with the children.
"I walk past a toy store and it reminds you of buying Christmas presents for them and other family occasions. And when friends post things on Facebook about their own families like their first grandchild or saying they're proud of their boy for something, I just think, 'My God, that's all been taken away from me," added the 55-year-old. Meanwhile, it is not yet confirmed that unnamed man whom his ex-wife had an affair was the paternal father or not.