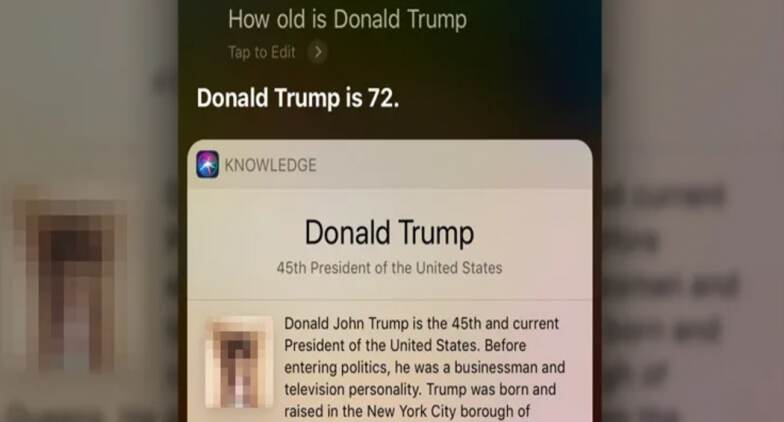 Apple's virtual assistant Siri doesn't appear to think highly about the United States President Donald Trump. On the occasion of Thanksgiving, when people tried to search Donald Trump's age, the search request sometimes popped a 'penis' and at times threw up an actual image of Trump. The error was first reported by The Verge, which noted that the grave error, which not many are complaining about, is either the result of someone editing Trump's Wikipedia page or a fraudster trying to change Siri's algorithms. Donald Trump Sitting Cross-Armed Picture Has Turned Into a New Viral Meme, Check Funny Jokes!
A Wikipedia editor talking to The Verge confirmed that it was a vandalism act from more than one editor and "They have now been blocked indefinitely." He further added that the actual image of President Trump and male genital were fluctuating because of the edit war between editors. Donald Trump Trolled Again! Video of US President Boarding a Plane With Toilet Paper Stuck to His Shoe Goes Viral.
Below is the result showed by Siri on the faulty Wikipedia page. (Image blurred due to inappropriate viewing content).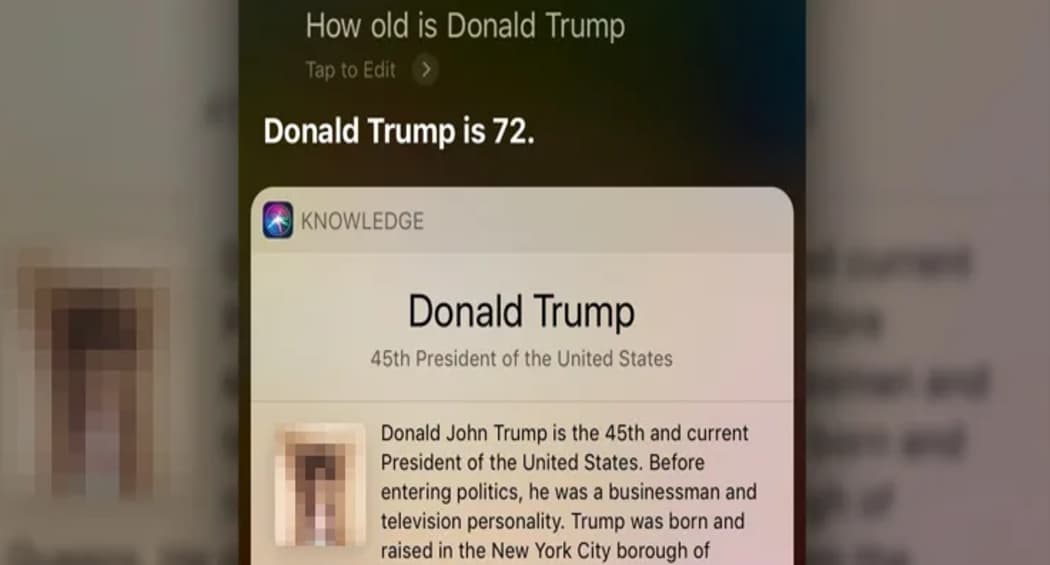 This is not the first time that Siri has made an embarrassing mistake. Last month, When people were searching for Bulgarian national anthem it showed Despacito. Earlier in a similar incident, Reddit users were able to manipulate Google's algorithm to show an image of Donald Trump when the term "idiot" was searched.
Earlier this week, Donald Trump became the butt of all jokes, when toilet cleaning brushes with Trump's face became viral. The product goes with the tagline 'Make Your Toilet Great Again!' rhyming with Trump's Presidential slogan 'Make America Great Again'.