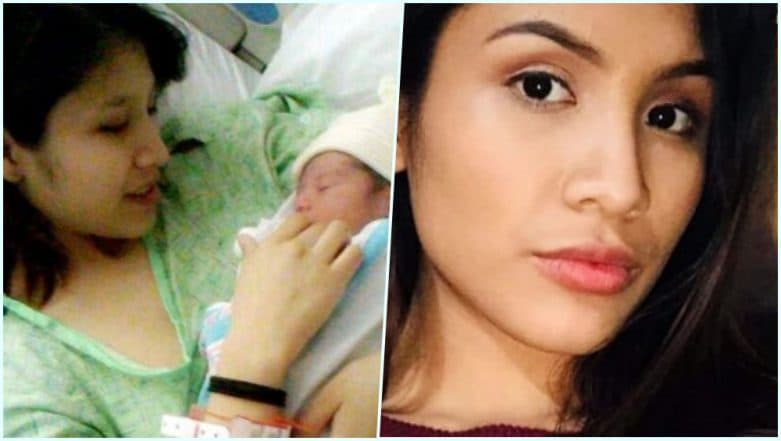 A pregnant teen mother from Chicago, USA was found strangled to death. When the police found her body, her baby was missing from her womb. The Chicago police has arrested three people in connection with the crime, according to the Associated Press. Marlen Ochoa-Lopez was nine months pregnant at the time of her disappearance in April. Her family and the police were clueless about her whereabouts for weeks.
Chicago police announced to the public that they found her body and have taken three people into custody. The circumstances surrounding her murder are quite murky. Marlen was lured by a woman, who promised to provide her baby supplies such as clothes and a stroller.
But the woman, 46-year-old Clarisa Figueroa, called her into her house where she, her boyfriend 40-year-old Piotr Bobak and her daughter 24-year-old Desiree Figueroa strangled Marlen with a cable. Eight-Month Pregnant Indian-origin Woman Shot Dead in UK, Baby Survives.
The baby was then cut out and her body was dumped in a garbage can outside her house. The police discovered her body while searching through the Figueroa home.
Marlen knew the older Figueroa since she had taken baby supplies from her before. The two had decided to meet after chatting on Facebook. Friends say that the two met on a group meant for mothers.
The Chicago police believe that the infant was deliberately removed out of the woman's womb because the perpetrators wanted to raise it themselves.
At a news conference, Chicago police chief Eddie Johnson said that the crime was "disgusting and thoroughly disturbing."
The baby, while alive, is in a critical condition and Marlen's family are praying for its recovery. Marlen is survived by her parents, her husband Yiovanni Lopez and her three-year-old son.