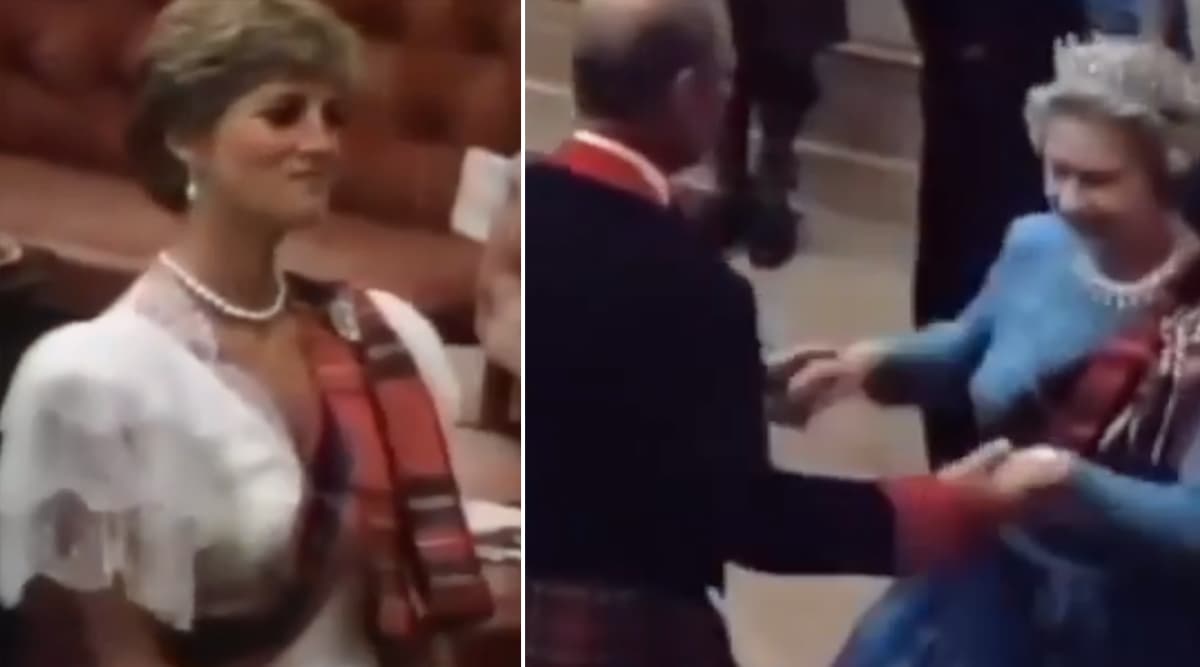 An old video showing Queen Elizabeth and Princess Diana sharing a laugh and some fun dance steps, is going viral now. Not just that, the clip which has come across as a throwback from 1991 also features Prince Charles and Prince Andrew. They were captured dancing at a party which was the Ghillies Ball hosted by the royal family at Balmoral Castle in Scotland. The video is believed to be from a special BBC documentary which was shot in that year in honour of Queen's, 40th Jubilee. It is a treat to the eyes to see the elite family sharing giggles and laugh and enjoying their fabulous moment. Princess Diana's Death a Murder? Shocking New Information May Lead to Case Reopening. 
In the video, at one point, the Queen can be seen dancing in the middle of the group surrounded by her nearest, including Princess Anne, Prince Philip and the Queen mother. The glamorous moment from the 90s has been shared by a Duke and Duchess of Cambridge fan account on Instagram. While sharing the clip, they wrote, "This clip is in 1990 and from a documentary about Balmoral so it's definitely not the norm for pictures or videos to ever surface." Queen Elizabeth is wearing a tartan shawl, her diamond tiara and beautiful sky blue gown, as fellow dancers surround her. Again, Princess Diana can be seen being her glamorous self and wearing a gorgeous long A-line gown. Queen Elizabeth Posts First Pic on Instagram! Here's What Her Majesty Shared with the World for the First Time. 
Watch the Viral Video:
It is a tradition for the British royal family, where the Queen visits the Scottish Highlands to host the Ghillies Ball for Balmoral staff and other members of the local community. Queen Victoria held a dance in September 1852 as a way to thank her staffs. This was later known as the Ghillies Ball, where the members of the Balmoral Castle are allowed to dance with the royal family. The event is always private, but it appears the family allowed BBC to capture the moment, who was making a documentary that year.