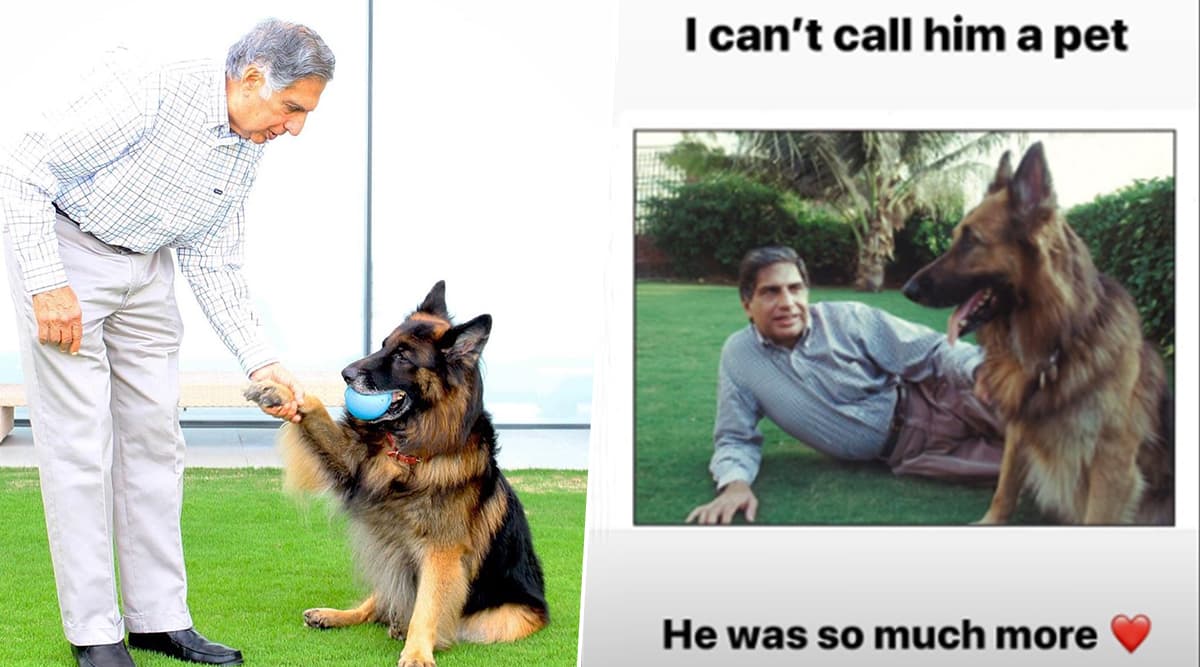 Ratan Tata, Chairman Emeritus of Tata Sons took to Instagram remembering his late dog Tito on its 14th birthday. In an emotional post, the industrialist wrote about his love for dogs, not just the ones at home, but also for those on the streets. He also shared Instagram stories about his first dog alongside adorable pictures of the canine. Posting a picture of him with Tito, he wrote, "It's kind of hard to explain the kind of bond it was." In an Instagram post dedicated to his dog, he also praised the works of animal rights activists. Ratan Tata Joins Instagram, Thousands of Followers Welcome Tata Trust Chairman on The Photo Sharing App.
Another Instagram story reads, "We would drive out to Juhu and play fetch with coconuts. He even knew how to blow the car horn. I came home to him, just to lie on the rug and do nothing. I can't call him a pet, he was so much more."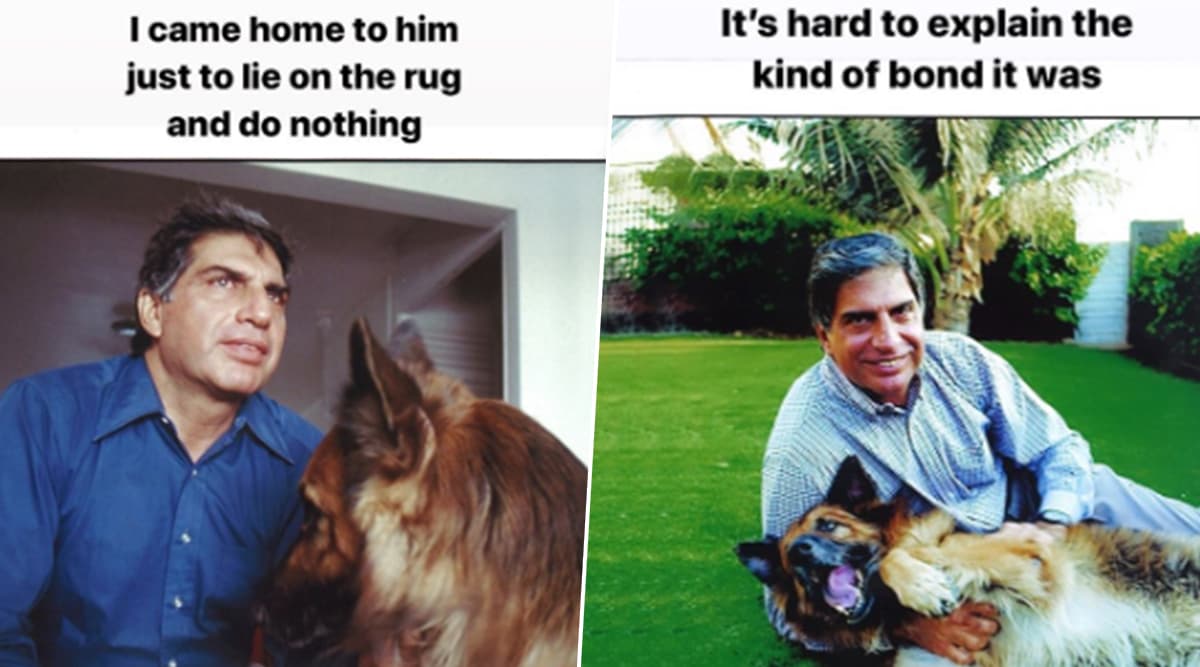 Ratan Tata posted the pictures of Tito and other street dogs with the caption, "Today would be the 14th birthday of my late dog, Tito. I still come home to two kind souls and meet so many others in and around the office. While few have the comfort of families, many struggles on the streets, and yet somehow, their affection remains the same. Those of you who strive for the welfare of the voiceless, truly have my respect."
Ratan Tata Remembers His Late Dog Tito on His Birthday:
Tata joined Instagram on Wednesday and already has over 5.7 lakh followers. His first post was a photo of himself with the caption, "I don't know about breaking the internet, but I am so excited to join all of you on Instagram! After a long absence from public life, I look forward to exchanging stories and creating something special with such a diverse community!" The 81-year-old industrialist also was the Chairman of Tata Group, from 1990 to 2014 and served as the interim chairman, from October 2016 through February 2017. He has been on Twitter since April 2011 and has over 7.6 million followers.