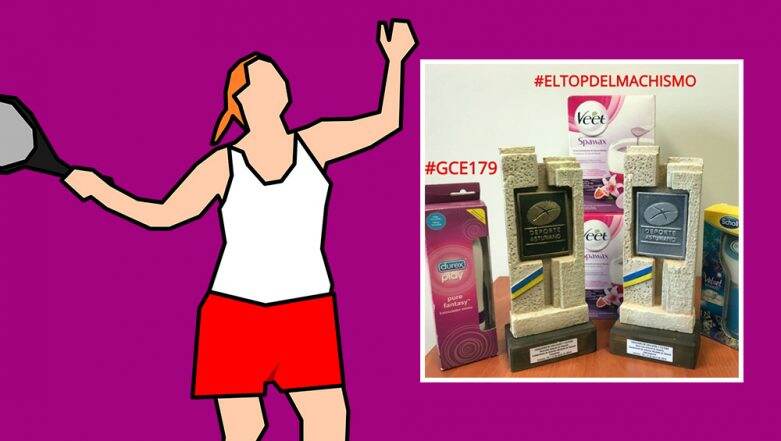 As much as we try everyday to eliminate sexism and bridge the gap between gender inequality the efforts are not enough. A height of prevalent sexism was experienced by the winners of an annual Squash tournament that takes place in Spain each year. The female winners of the Asturias Squash Championship got luxury sex toys as gifts along with trophies. The tournament was organised by Squash Oviedo near the northern city of Gijon. All the top four women were given different gift items among which a vibrator was a star gift. Whereas the males received trophies. Serena Williams Blames Carlos Ramos for Sexism at the US Open 2018 Women's Finals; Andy Roddick Says Worst Umpiring, Lends His Support.
The choice of rewards have already been slammed by everyone. The winners Elisabet Sado Garriga and  runner-up Olaya Fernandez Lence were given Durex 'Pure Fantasy' vibrators as prizes. Marina Arraiza Mier and Cristina Barandica Fernandez who secured the third and fourth place respectively were given gifts. Along with the sex toy, a waxing kit and electronic exfoliator for their feet were given. The winners have filed a complaint with country's squash federation on the grounds of sexism and discrimination. They also met with the director of Asturian Women's Institute, which will further look into the matter.
View Pic of The Sexist Gifts Given Along With The Trophies to The Female Winners:
La imagen de los trofeos con los aberrantes regalos que ha denunciado @Ganamosconellas #ELTOPDELMACHISMO #sexismo #discriminación #Squash @revistalideras pic.twitter.com/P84iBsdSyx

— Cristina Gallo (@crisgallo2) May 19, 2019
The club gave a written apology but mentioned that they did not think the intent was sexist. A spokesman for the Asturias Squash Federation, said, "It's the height of sexism. We had no idea the women were going to receive these gifts." Adding that what is the apology for if they did not think the gifts are sexist. President Nacho Manzano of Club Squash Oviedo, which organised the tournament, has already resigned following the complaints. In fact, since the complaints three people have given their resignations. It is sad that to recognise these women's achievements, where a trophy would have been enough, they were given sex toys and beauty products additionally.