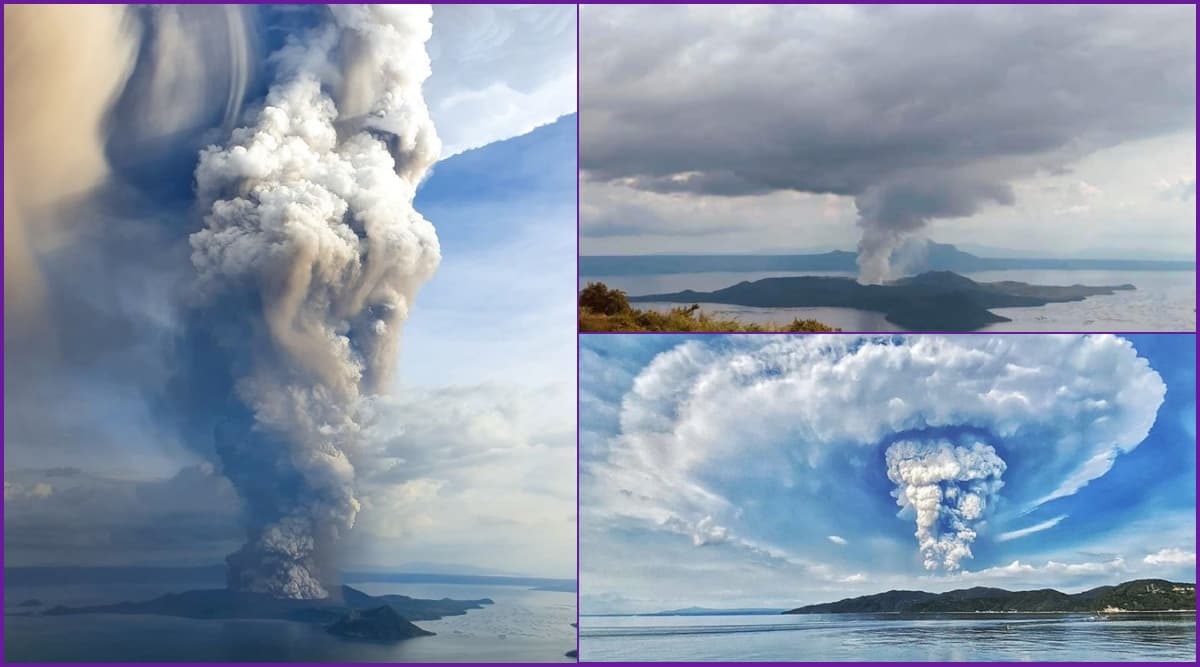 Residents of Philippines have been warned off hazardous volcanic eruption after lava and ash spewed out of the Taal volcano. It is the second most active volcano, situated in the middle of a lake in Manila. Homes and streets across the region were covered in ash dust and grit. Almost 10,000 people have also been evacuated after tremors and lightening started in the region. Scary pictures showing the intensity of the ash and lava spewing out of the volcano have been shared on social media.
In the early hours of Monday, faint lava began flowing out into a magmatic eruption along with thundering and flashes of lightning. Philippine Institute of Volcanology and Seismology have also warned of a possible "volcanic tsunami" following the eruption. On Sunday, the volcano emitted some ash and trembling sounds were recorded. The alert level has been increased to 4 and over 8,000 people were shifted into 38 evacuation centres.
Check Pics of the Lava and Ash Erupting Out of Taal Volcano:
A Picture of the Lightning Strike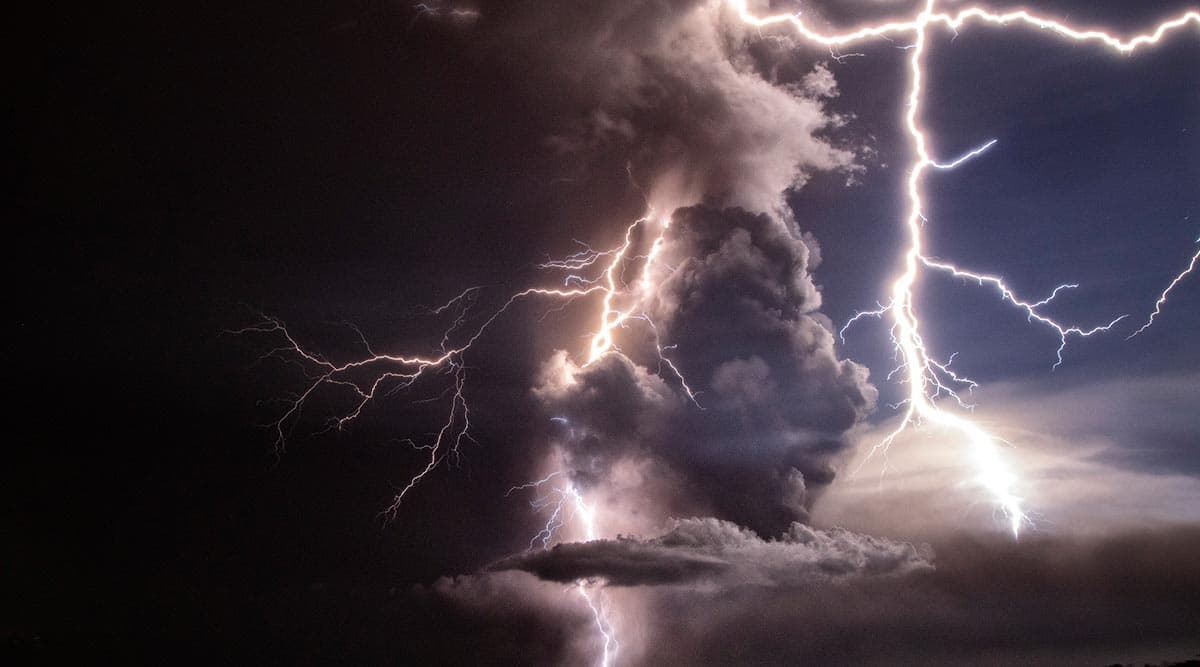 So Dangerous!
Taal volcano is smaller compared to other active ones .. and it hasnt been this active for decades.. seeing how it erupts like that is really scary and it's surrounded by water that could be ppl's source of income .. stay safe kababayan ! 🙏🙏 pic.twitter.com/Zw24e8PMUc

— tako belle (@iKONIClikkiee) January 12, 2020
Here's How it Looks From a Distance
Taal Volcano erupts 🌋

Keep Safe Everyone 🥺

ctto pic.twitter.com/8Ym6Es8L0x

— ً (@k8sangalang) January 12, 2020
Everything Dull!
Agoncillo town, the nearest area in the Taal crater lake turned into a "desert" after the whole site was covered with gray ashes and coconut trees were almost flattened. #TaalVolcano | via @hanahtabios pic.twitter.com/yIQD0OAMKm

— Manila Bulletin News (@manilabulletin) January 13, 2020
Areas Covered in Grey Dust!
LOOK: Tagaytay Picnic Grove covered in mud and ashes after Taal volcano eruption pic.twitter.com/YVueBWOmAH

— Kat Domingo (@_katrinadomingo) January 12, 2020
Houses and Cars Covered in Thick Ash
Ash from #TaalVolcano turns the surrounding area into grey, the roads covered in mud after the rains yesterday. Residents trying to flee are forced to walk with the volcano still at alert level 4, meaning a major eruption is imminent. | via @raffytima pic.twitter.com/zNLHnYv2rh

— GMA News (@gmanews) January 13, 2020
Here's The Video of The Lightning Strike to the Volcano
Lightning streaks through a column of smoke and ash as the Taal Volcano suddenly rumbled back to life in the Philippines. https://t.co/EgH8aACp1o pic.twitter.com/u5bQ96tZ1e

— ABC News (@ABC) January 13, 2020
Watch Video of the Ash Spewing Out
🌋Volcano erupts in the #Philippines #TaalEruption2020🌋

Alert-level 4 raised over Taal Volcano. (5 highest)

Estimated 450,000 people live within the 14 km radius danger zone.

Emergency response is ongoing. Over 7,700 people already in evacuation sites.

(🎥: I. Pamintuan) pic.twitter.com/1kPKgHhAwK

— UN OCHA Asia Pacific (@OCHAAsiaPac) January 13, 2020
Watch Video of Taal Volcanic Eruption:
The pics and videos show the intensity of the damage that has been caused. The volcanic ash also caused a delay and cancellation in several flights on Sunday. The airborne ash is posed as hazardous to aircraft. All government work in Manila and of all schools across all levels in the capital have been suspended following the dangerous eruption.