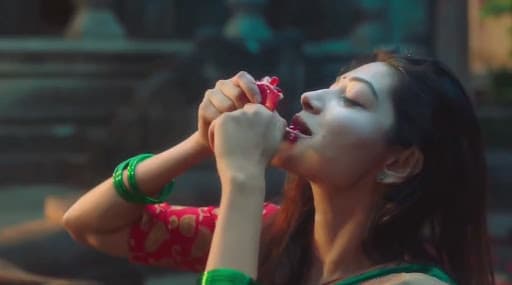 Mumbai, October 25: Dhanteras is an auspicious occasion to buy gold on the Hindu calendar and we all know the fascination of women for this yellow metal. Till today, in a majority of the households, it is the tradition to buy gold on this day. However, Project Streedhan an initiative urges women to invest in something other than gold on Dhanteras. The ad urges women to invest in iron.
According to data presented by Project Streedhan, one out of two women in India is anaemic. Iron deficiency is the most common cause of anaemia - a condition in which a lack of healthy red blood cells leads to weakness and exhaustion. In order to raise awareness about the condition, Project Streedhan is, therefore, asking women not just invest in gold, but also invest in iron this Dhanteras. Gold Rate Today: Price of Gold Marginally Slips on Dhanteras 2019, Jewellers Hopeful of Buying Sentiment to Improve.
Watch the ad here:
#ProjectStreedhan's campaign encourages women to #InvestInIron this Diwali season. In India, 1 in 2 women suffer from anemia. Share this to spread the word 💙🐟

Source-@streedhan pic.twitter.com/BmtOgOyrc7

— Sagar Agal💐 (@AgalSagar) October 25, 2019
The campaign used the hashtag #InvestInIron to urge women to eat foods rich in iron. A music video was made to create awareness about anaemia has been viewed over 1.5 million times since it was shared by Project Streedhan on Facebook four days ago.