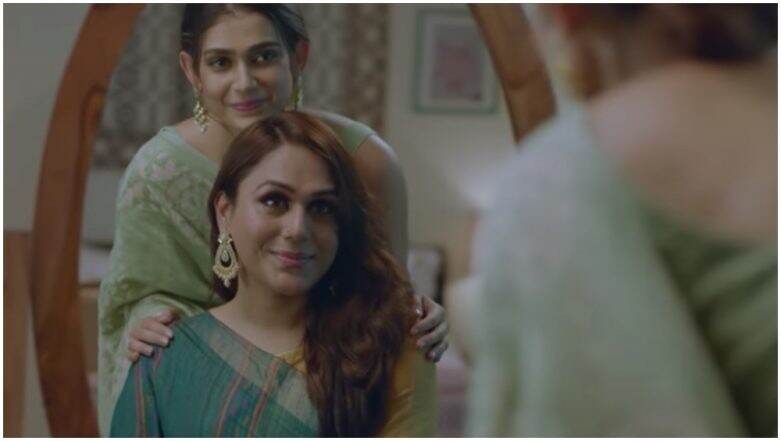 We have reached a time when we are finally at least discussing the topics of gender, acceptance and equality openly. While the society as a whole still remains stubborn in certain matters, there is a, fortunately, a group that is sowing the seeds of right and wrong. Acceptance is something our society lacks, it always expects people to mould with their preconceived notions and people who break the barriers are often excluded. This video by BLUSH is a rarely told story of a married couple when the wife finds out her husband is a transsexual.
Loosely based on the 2015 English movie The Danish Girl, this video titled Qaid talks about gender dysphoria and how the wife accepts her husband after knowing he is transsexual. The video revolves around the upcoming Karwa Chauth that celebrates the bond of husband and wife, showing how their relationship changed for the good post the husband's transition. This Pakistani Spice Mix Ad Breaks Gender Stereotypes in The Most Heartwarming Way (Watch Video)
The video says, "Over 21 million people in the world struggle with gender dysphoria. It takes courage to free your true self."
Watch the journey of Kabir Anusha here:
Qaid is the story of freedom and how we can empower each other and people to be their true self. The video features India's first transsexual model Nikkiey Chawla who was born a man and underwent a sex change surgery in 2009. Nikkiey is a model and also a stylist. She came to fame when she appeared in the MTV reality show Crunch in 2011.