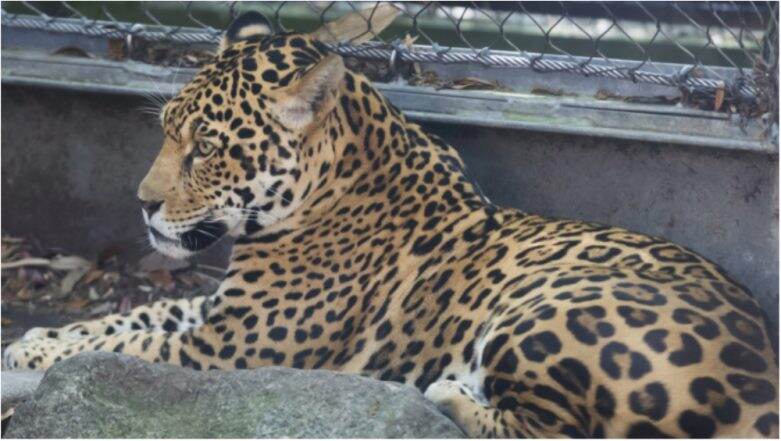 A three-year-old Jaguar escaped its enclosure at New Orleans' Audubon Zoo on Saturday, The male jaguar named Valerio managed to maul and kill four alpacas, an emu and a fox, as per CNN reports. The Audubon Nature Institute website released an official statement saying that the jaguar escaped from its habitat at about 7:20 am, at which time the zoo was closed to the public. In less than hour, the animal was found and sedated by the vet team.
The team responded immediately to the incident. Once the veterinarians got a good line of sight, the jaguar was sedated within minutes and was returned to his night house. The zoo called the attacks a 'tragic loss' and said the animal care team is 'devastated'. The zoo remained closed on Saturday but reopened on Sunday. Kyle Burks, vice president and managing director for the zoo said, "We care for these animals every day. We closed the zoo today to help our team mourn."
The official statement released stated that from the initial inspection, it appeared the roof of the habitat was compromised. However, the findings concluded keeper error was not factor in this incident, though a full investigation is pending. Joel Hamilton, vice president and general curator, Audubon Zoo told Mercury News, "He's a young male jaguar. He was doing what jaguars do. Certainly his behaviour wasn't out of the ordinary for that kind of an animal."
No humans were injured but the zoo did close for staff to take an emotional breather. Audubon Zoo is home to two jaguars. The female, Ix Chel was safe in a separate indoor habitat during the incident. Valerio was born in March 2015 at San Diego Zoo and moved to Audubon Zoo in October 2017. Operated by the Audubon Nature Institute, the Audubon Zoo is located in uptown New Orleans and ranks 'among the nation's best zoos' according to its website. The investigation is on to find out how the jaguar escaped.