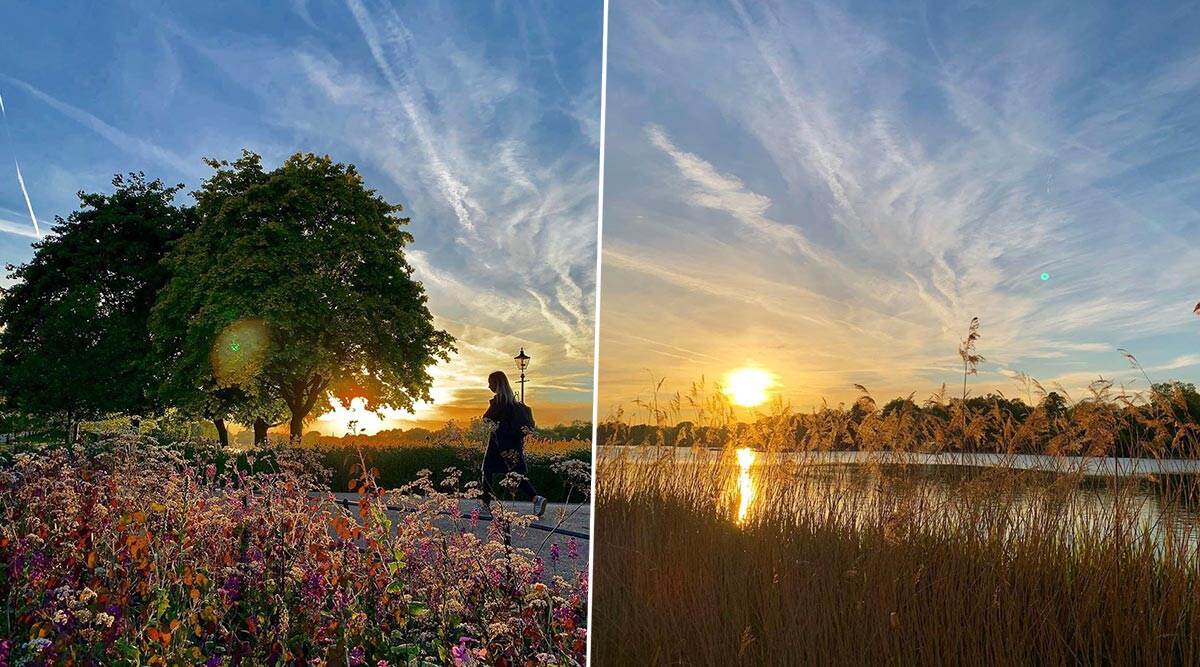 Mumbai, December 27: Maharashtra Chief Minister Uddhav Thackeray on Thursday took to Instagram to share two photographs clicked on iPhone. The 59-year-old Shiv Sena supremo is a photography enthusiast has been impressing his Insta followers through his picturesque shots. A scroll through Thackeray's Insta profile reveals that he loves wildlife photography. Tejas Thackeray Discovers 11-Rare Species of Crab in Western Ghats of Maharashtra: Uddhav's Son Research Published in New Zealand's Journal.
The first picture shows flowers in bloom, while the second picture captures a golden field. "iPhone Shots," Maharashtra Chief minister captioned his photographs. The photos collected over 15,000 likes and tons of comments. Aaditya Thackeray Shares Candid Photo of Maharashtra CM Uddhav Thackeray's Swearing-In (See Pics).
Uddhav Thackeray's Instagram Post:
View this post on Instagram
"First time I seen click like this by IPhone great photographer Saheb," one user said. Another said, "Mukhyamantri saheb how u manage to do all this work together and get time for your photography that to early in the morning Thats GREAT SIR."
Uddhav Thackeray's Instagram feed exposes his love for photography. From Tiger's prancing in Madhya Pradesh's Bandhavgarh National Park to Polar bears napping in Hudson Bay in Canada here are some of his other photos.
Uddhav Thackeray's Instagram Posts:
View this post on Instagram
View this post on Instagram
View this post on Instagram
View this post on Instagram
On the political front, Uddhav Thackeray took oath as Maharashtra Chief Minister in November this year, after his party broke its coalition with the Bharatiya Janata Party.