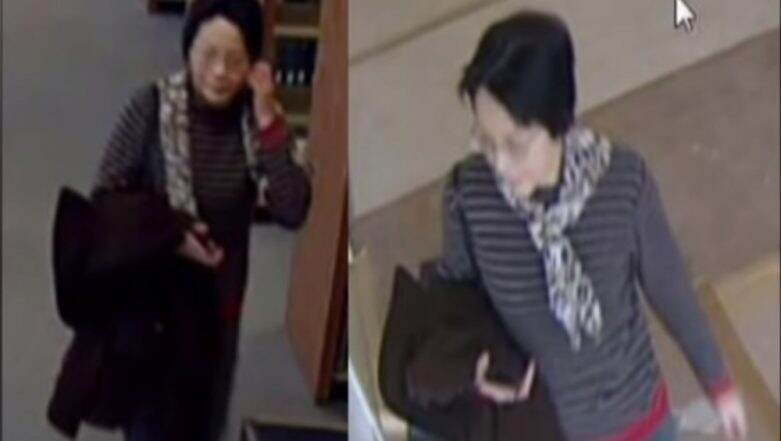 It's February 14 and the world is celebrating Valentine's Day! While for many people, the day comes with celebrations and spending time with their loved one, for singles it may be a bane. Although nowadays there are festivities for those not in relationships also, some of them come under the pressure to find a Valentine for themselves on the day assigned for love. And a mother from Maryland in the United States took upon herself to find a date for her son at Towson University. Video of her roaming around the university looking for a girl who is willing to be her son's Valentine has gone viral on social media.
But her search did not go as planned with police invading. Multiple female students complained that a woman in her fifties approached them requesting if they would be willing to date her son. The campus police issued an 'incident advisory' and released footage of the woman roaming the university. The students said that the woman was also seen entering the Cook Library and the Center for Arts. Why is Valentine's Day Celebrated? Do We Really Need a Day to Express Our Love & Feelings?
The department said in a statement to PEOPLE, "The Towson University Police Department is investigating three related incidents occurring in the Cook Library and Center for the Arts buildings on February 6 and 7th. Students have reported being approached by an older female who attempted to show them a picture on her cell phone and ask if they were interested in dating her son." Single on Valentine's Day 2019? Sharing Funny Memes to Joining Bajrang Dal, Here's What You Can Do to Enjoy Your Singlehood on This Day of Love.
Watch the video here:
The university has not issued any charges against the woman, however, called the behaviour that something that "may cause concern". The video generated hilarious reactions on social media with most of them saying that they would be embarrassed if their moms did the same. While some praised the mother's concern and looking for a date for her son who couldn't find himself.