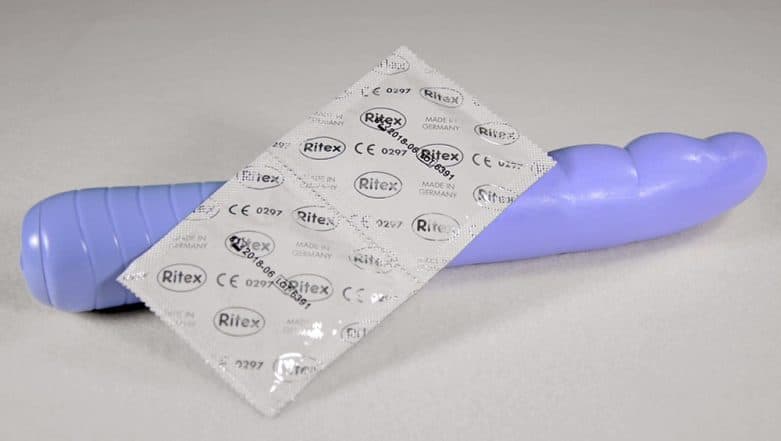 Getting something wrong within your online shopping packages isn't a thing too new. Several customers have received bizarre items in their online shopping delivery. But a mother who tried to sell her shoes online gave more than what the customer asked for, leaving her embarrassed in return. A mother who sold her shoes on selling platform eBay forgot she had hidden a sex toy in the same box. A man bought her Timberland boots as an anniversary gift to his wife and she was of course surprised with what came with it! Jewellery or Vibrator? Unbound, A Sex-Toy Company Makes Ornaments That Lets You Masturbate Even at Work! 
Kelly Young, 22, a mother of two decided to sell her pair of green tough shoes on eBay. She found a customer and immediately wrapped the box and sent it out for delivery. She was completely unaware of the vibrator she had hidden in the same box and only when she received a message from the customer's wife, she realised the blunder. The wife who received the shoes with an unexpected addition also sent a picture to Kelly, who was too embarrassed to even reply to that text. Woman Tries to Sell WWII Artifact on eBay, Turns Out to Be a Live Bomb! 
Talking about the blunder she was quoted to The Sun, "I was so shocked when I opened that message. The woman just said 'my husband bought these shoes off you. Are you missing something?' I was mortified. [His wife] messaged me directly - it wasn't the customer himself. I don't know if he even knew about it." Although she has replied to that text, she is still nervous about opening her inbox to see what the woman would respond with. She fears if the couple thought she had done a joke with them since it was their anniversary and the husband had told her about it.
Kelly had three people who were looking to buy her pair of shoes. She had hidden the vibrator inside the shoe box so that no one would find it if they ever came to her flat. Well, who would have thought it would be discovered by someone else as a gift. She was laughing too hard by the end of it.