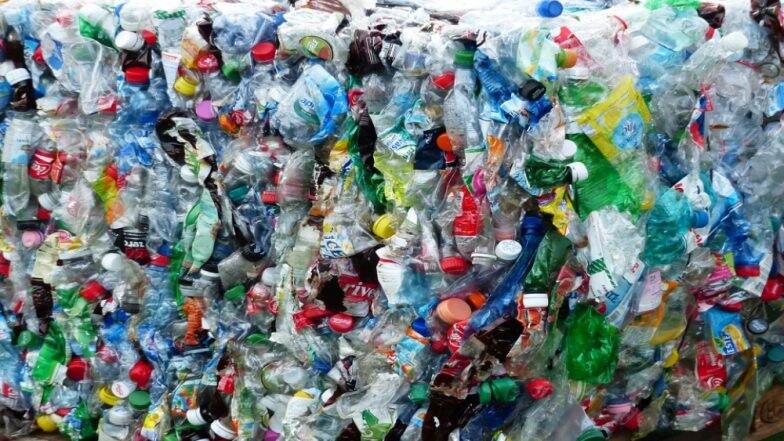 Plastic wastes are a problem and take years, rather aeons to recycle. There are several items being made from recycled plastic and sold in the market. But a vendor from New Zealand has made a pair of thongs ie. flip-flops with plastic bottles. Using the best platform for online shopping which is easily available to people, the women posted her creation for sale at $20. Facebook has a marketplace for DIY products and the woman thought to make the utmost use of it. Best Ways to Use Plastic: From Building Houses to Roads, How Non-Biodegradable Waste Can Be Put to Best Use.
Well, a pair of thongs refers to sandals or flip-flops. These pair of thongs are just plastic flattened plastic bottles attached with straps to them. A picture of this apparent footwear was shared on Reddit and people had mix reviews. While some found them really bizarre, others called them beautiful jandals. Jandals is a Kiwi word for sandals. These home-made sandals do look a bit bizarre. The woman seller also mentioned that she would have these sandals home delivered for a small fee. It is not yet clear if anyone did order her DIY effort.
View Picture of Pair of Thongs Made With Plastic Bottles
Well, these look like a desperate attempt to make use of recycled plastic. People have left funny comments on the advert. One of the users said, "Looks like will be a bit slippery. I prefer the car tyre ones." Nongkynjang Village in Meghalaya Is Using Plastic to Construct Roads, Check Pictures.
Plastic disposal has been a problem for many years and it is rather impossible to find a permanent solution. While using recyclable products is one way of reducing the wastage, the complete disposal still remains an issue.