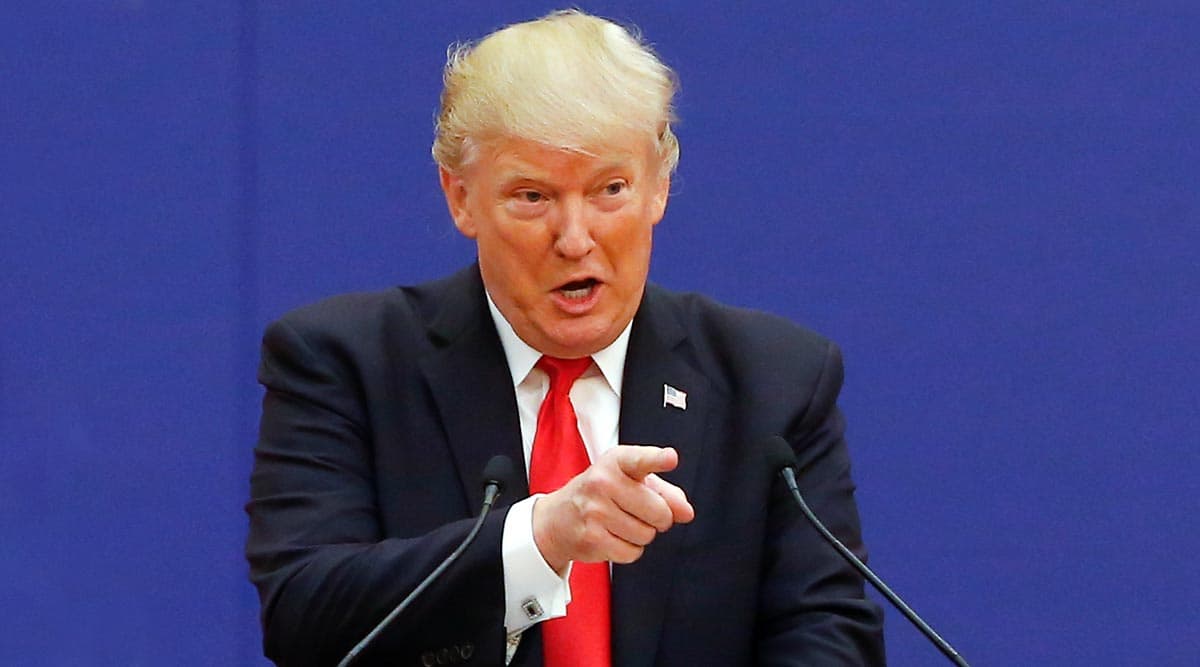 Washington, January 8: Tensions between Iran and US took a dangerous turn on Wednesday as the Iranian forces attacked more than a dozen ballistic missiles on two US military bases in Iraq. The Pentagon confirmed the attacks by Iran. Reports by Iran's state-run TV said that 80 US soldiers have been killed. However, US President Donald Trump tweeted on Iran's missile attack and wrote, "All is well! Missiles launched from Iran at two military bases located in Iraq. Assessment of casualties & damages taking place now. So far, so good! We have the most powerful and well equipped military anywhere in the world, by far! I will be making a statement tomorrow morning." Trump was mocked for his tweet by netizens who said that the President has failed to understand the gravity of situation at hand. World War 3 Funny Memes Take Over Twitter As Netizens Try Hard To Not Think The Worst After US Drone Strike Kills Iranian Major General Qassem Soleimani.
Hours after Iran attacked US targets in Iraq including the targeting of two bases at Al-Asad and Abril with over a dozen ballistic missiles following the killing of senior Iranian general Qasem Soleimani, Twitter started to fretter about the onset of World War Three or WWIII.
Check the Tweets Below
Very heartbreaking. Innocent and helpless citizens are suffering because of that retarded president😭 How can they not see the sufferings of the true victims of war?

pic.twitter.com/jSXbPXAzig#IranvsUSA#IranAttacks #WorldWarIII

— inZayn (@krisziameeeeeee) January 8, 2020
Users Sharing Quotes About World Wars
"I know not with what weapons World War III will be fought, but World War IV will be fought with sticks and stones." - Albert Einstein

— Marianne Williamson (@marwilliamson) January 6, 2020
Sensing the Danger and Urgency of the Situation
is world war iii a joke to you?

i meanㅡ do u really think wars are as funny as memes

— ϟ (@gwynethvidanes) January 6, 2020
Some Users Also Took Help of Memes to Turn People's Attention to World War III
Wake up everybody! It's world war III!😶#IranvsUSA pic.twitter.com/sZ6fOMpKmC

— saeed (@Saidtito5) January 8, 2020
US President Donald Trump's "All is Well" Tweet Was Mocked
All is well? Hardly. Your diseased and feeble mind isn't well at all. https://t.co/yUlwBWqnNo

— George Conway (@gtconway3d) January 8, 2020
Harsh Words For the President
"All is well" is the new "Mission Accomplished."

They learn nothing. They are unteachable. Ignorant and rotten to the core.

— James Morrison (@JamesPMorrison) January 8, 2020
Tehran has threatened to strike inside America if Washington responds to the missile attacks. Meanwhile, according to an initial assessment, the Iranian missiles struck areas of the al-Asad base that were not populated by Americans, a US military official and a senior administration official said.
Earlier, an Iraqi security source told CNN that there were casualties among the Iraqis at the base.In light of the recent developments in the region, the US Federal Aviation Administration (FAA) said that it was restricting all civilian US aircraft from operating in the airspace over Iraq, Iran, and the waters of the Persian Gulf and the Gulf of Oman, reported ANI.