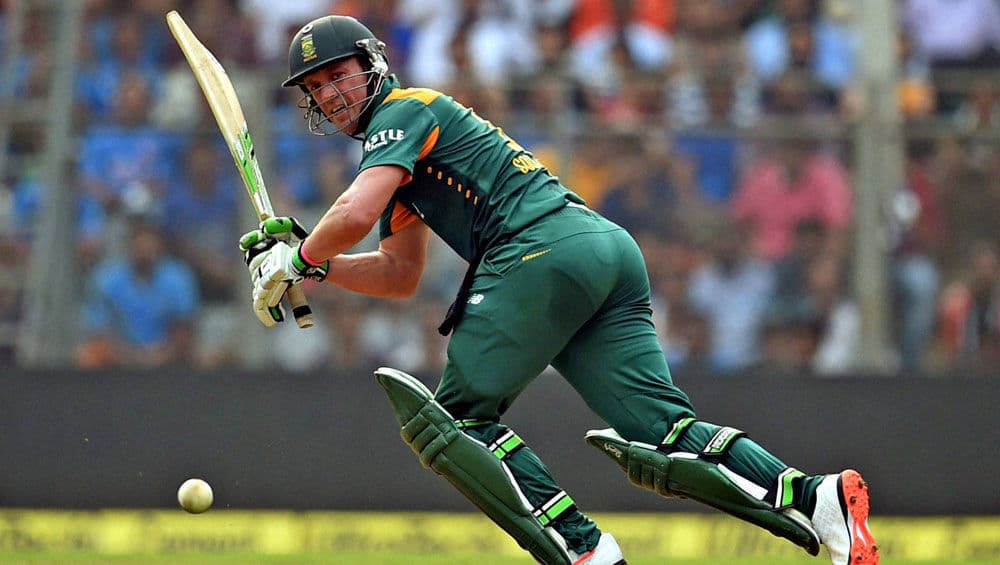 Social media has gone frenzy ever since South Africa's newly appointed head coach Mark Boucher stated that he may ask Ab de Villiers to come out of international retirement and represent the Proteas. The news has spread like wildfire and cricket fans certainly want to see the maverick in his national jersey again. De Villiers bid adieu to international cricket in May 2018 and his retirement certainly affected the South African cricket in a massive way. Faf du Plessis and Co had a poor outing in 2019 World Cup and were also thrashed 3-0 by India in their last Test series. So, the return of De Villiers will certainly do a world of good for the Proteas and let's see, what Boucher can do. Mark Boucher May Ask AB de Villiers To Come Out of Retirement for ICC T20 World Cup 2020.
According to a report of ESPNCricinfo, Boucher feels that a team should go with their best players in a tournament like World Cup and De Villiers is certainly one of the best in the business. So, he will certainly have a conversation with him and let's see, how it results. The 35-year old is still looking at his prime in the T20 leagues around the world and his presence in the 2020 T20 World Cup might well change the fortunes for South Africa. Cricket lovers certainly want to see the maverick's blitz in international cricket and below we'll look at their reaction on the batsman's possible return.
Fans want Him Back!!
I think south African team playing standards have fallen after ABD's retirement.We observed it during cricket https://t.co/WdlmlKItTL is good for SA as well as cricket fans if he comes back.Hope SA team gives tough competition in cricket again.#BringBackABD

— sai mahesh yarra (@saimahesh457) December 15, 2019
Prayers are On!!
#BRINGBACKABD To Almighty. please bring the genius back to cricket field in green jersey.#cricketSouthAfrica https://t.co/557BXsFosL

— sumpath pulluri (@sumpath_pulluri) December 15, 2019
Mr. 360!!
Miss u so much pls come back @ABdeVilliers17 pic.twitter.com/lTINnz5I96

— jaikumar Nair (@JaikumarTrendy) December 15, 2019
Hopes for South African Cricket!!
He has still got the fire in him. Dont knw why he retired but @OfficialCSA must try Contacting him so that South Africa can put a decent fight this t-20 Wc.!#BringBackABD

— Shashank Singh Shishodia (@im_shashank40) December 15, 2019
Love from India!!
@ABdeVilliers17 pls come back .......we cant see the @T20WorldCup without you😥😥😥😥....we indians are disperatly waiting for you to come back..!!!Love from #india🇮🇳#bringbackabd

— Ritesh Dwivedi (@Ritesh42812459) December 15, 2019
Earlier this year, the former South African skipper got involved in a controversy as he reportedly approached skipper Faf du Plessis and the then coach Otis Gibson to play the 2019 World Cup but his offer was refused by the team's management as it wouldn't have been fair with other players.
Nevertheless, Boucher is keen to bring the star batsman back and it will be interesting to see, how De Villiers responds to it. Along with that, Boucher also said that he would welcome the possibility of the players who took international retirement due to Kolpak deal. So, one could also see the return of players like Rille Russow and Morne Morkel.