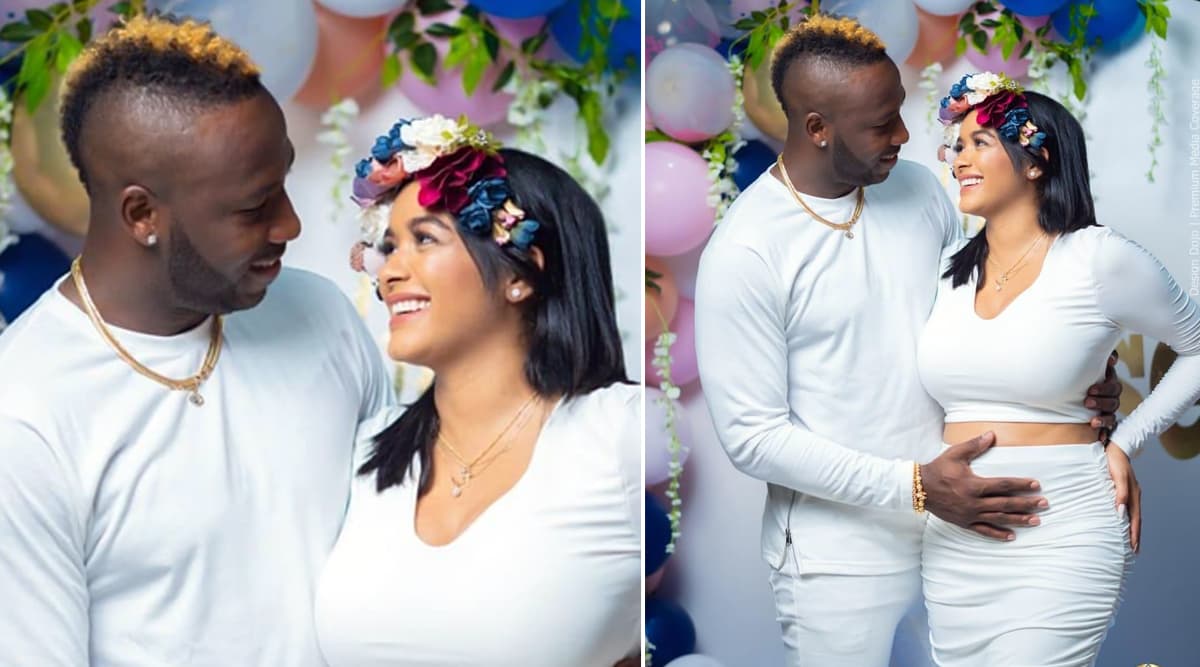 Andre Russell is having a great time on the field having been forced to miss a couple of matches in the Caribbean Premier League (CPL) after coping a blow to his head during a game in CPL 2019. But off the field, Russell has every reason to be over the moon. The big and bulgy West Indies all-rounder is set to become a father very soon. The cricketer and his wife Jassym Lora announced the happy news in an Instagram post on September 16, 2019 (Monday). The couple even hosted a close family gathering to make the announcement and later made the news public through a heart-winning video. Andre Russell Suffers Brutal Blow During Jamaica Tallawahs vs St Lucia Zouks Match, CPL 2019.
Russell, who played for Kolkata Knight Riders in the Indian Premier League (IPL), and Lora, a supermodel has been married for three years. The couple had dated each other for a long time before getting engaged in 2014 and eventually tying the knot in 2016. Lora is based in Miami, Florida and is a Dominican Republic supermodel. The duo has often posted cute and adorable pictures of each other on social media.
The Russell Way of Announcing Pregnancy
In the video posted by Russell, he can be seen holding a bat and asked Lora to bowl at him. His other half, however, stood confused. The cricketer then walked up to her and gave her a bowling lesson following his Lora bowled an underarm delivery to Russell, who renowned for smashing every delivery out of the park, delighted the guests with a classic slow straight-drive. The guests all clapped in delight but were confused before Russell announced the pregnancy news.
Andre Russell and His Wife Are Set to Welcome Baby Russell
View this post on Instagram
On the field, Russell had to be carried off the ground in a stretcher after being hit by a Hardus Viljoen bouncer during the Jamaica Tallawahs vs St. Lucia Zouks game in CPL 2019. He was rushed to a hospital where a CT scan was done. It was later confirmed by the Jamaica Tallwahs team management that the West Indian all-rounder had escaped any serious injury.