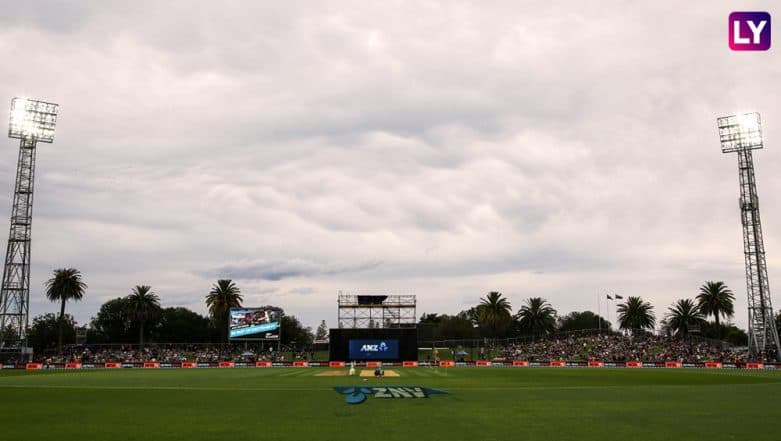 After a historic 2-1 bilateral ODI series win in Australia, the Indian team will be in high spirits to take on the hosts, New Zealand. The first match of the five-match series will be played on January 23, i.e. Wednesday, at the McLean Park in Napier. The weather forecast at the venue hasn't suggested any threat to the series opener so far!
As per the AccuWeather forecast, the highest temperature on January 23 in Napier will read 32 degree Celsius; whereas the lowest temperature in the day will be recorded at 15 degree Celsius. India vs New Zealand 1st ODI 2019 Preview: Virat Kohli & Co Start Favourites Against Kiwis.
The day is predicted to have sunshine throughout; however, as the day progresses, there are chances of rain later in the day. As per the weather forecast, the possibility of precipitation in the day is zilch, but in the night the probability increases to 56 percent.
Keeping the weather forecast in the consideration, the conditions will get tougher as the match progresses. With weather conditions and how strong the Kiwis are in their backyard, Virat Kohli-led Men in Blue will have their task cut-out against the hosts, on Wednesday. Shubman Gill to Make Debut? Young Batsman Gears Up in Nets Ahead of IND vs NZ 1st ODI 2019, Watch Video.
Speaking at the pre-match conference, Virat Kohli said, "The fact they are No 3 in the world speaks about their consistency over the last couple of years. We played them in India and got beaten in Mumbai, and all the games were competitive, and we felt they had a really good balance. They have that energy and that buzz about them, and they play their cricket in the right way which is something we always appreciate."
Watch India vs New Zealand 1st ODI Preview: India, New Zealand Look to Take an Early Lead
The Indian team have a lot of issues to ponder upon, before the fast-approaching ICC World Cup, and the 5-match ODI series against the Black Caps in relatively harsher conditions in New Zealand seem to be the perfect opportunity to address them. Stay tuned with us for all the latest updates about India vs New Zealand ODI Series 2019!