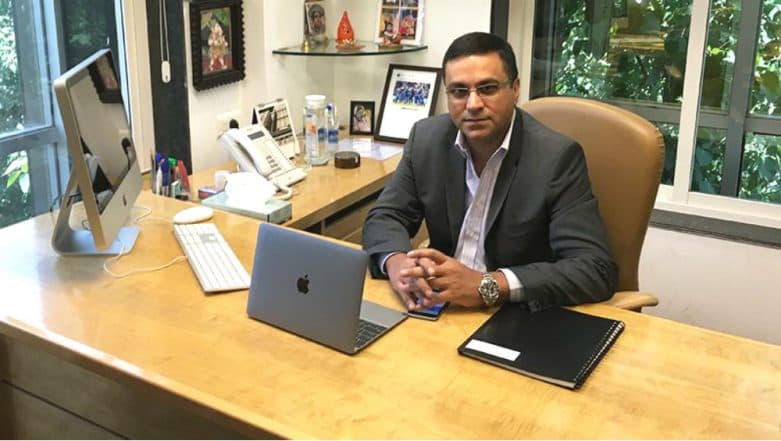 New Delhi, Oct 13: The Board of Control for Cricket in India (BCCI) CEO Rahul Johri has been accused of sexual assault by a female author in the latest case of the #MeToo movement in cricket. Johri, who was the Executive Vice-President and General Manager (South Asia) for Discovery Network the Asia Pacific, before joining as BCCI CEO in 2016 was accused of taking advantage of the victim by offering a job opportunity. Radhe Maa Supports #MeToo Movement, But Has This Strange Advice For Women - Watch Video.
Johri has been named in a Twitter post by author Harnidh Kaur, who shared screenshots of a detailed account of the victim on her Twitter handle (@)PedestianPoet. Johri was not immediately available for comment.
The victim levelled allegations against Johri saying he had taken her to his place where he said: "the final part" of an interview would take place. Alok Nath Files Defamation Suit Against Writer-Director After Being Accused of Rape.
"Rahul Johri: Currently the CEO of BCCI - Ex Discovery Channel. Rahul was an ex-colleague. Through the times of partying at Raj's house, then building a successful media business, and then wading through other channels -- Rahul kept in touch with me," read the screenshot on Kaur's handle.
During a discussion on the possible job, he suddenly got up and asked Kaur to accompany him to his home. She knew his wife, having socially met and invited the couple to her home earlier for dinner. When they reached his house, he took out the key to unlock the door to which Kaur said why he did not inform her that his wife was not home, only to be told what was there to inform.
In the house, after she asked for water, he came to her with his pants down and assaulted her. "Till date I have borne the burden of this sordid incident, blaming myself for this -- I have wondered if I had shown I was needy, I don't think so -- but it's all hazy and confused in my head. #MeToo Movement: Sushant Singh Rajput's Kizie Aur Manny Director Mukesh Chhabra Accused of Accosting for Sex By Anonymous Woman.
"For years, I have told myself -- that was so cheap of me -- but the truth is, it was so sudden and so manipulated that I had no chance at even knowing what the hell this was," the victim further wrote. This is the third such instance in cricket after Sri Lankan cricketers Arjuna Ranatunga and Lasith Malinga were named.