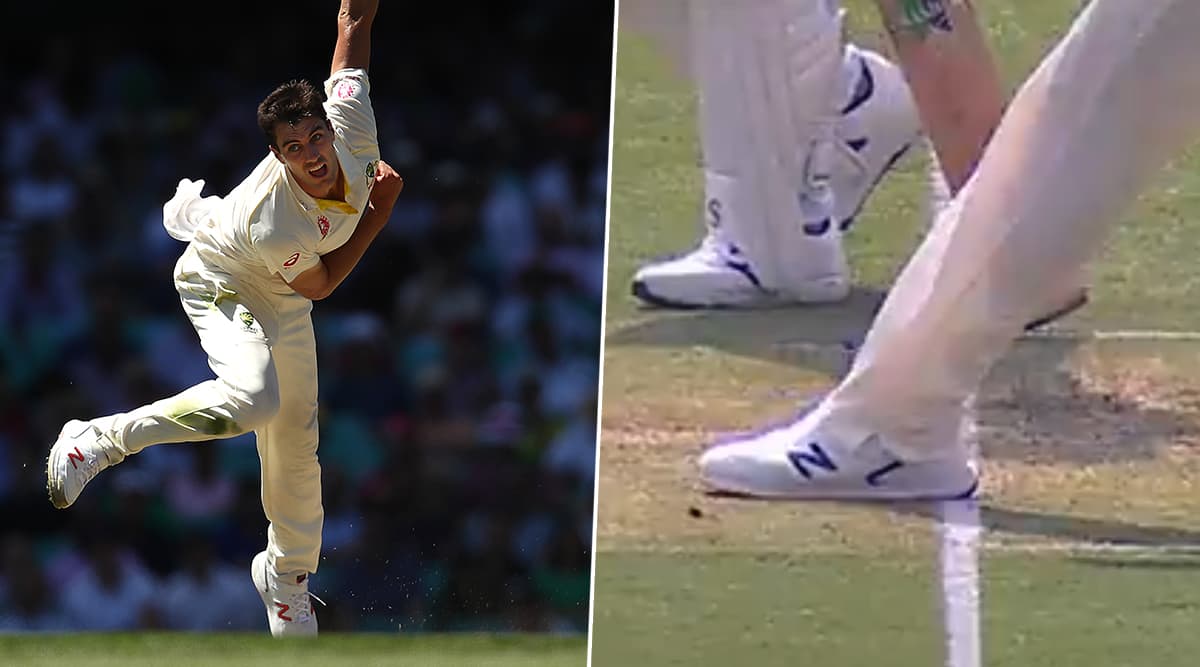 How often have cricket fans witnessed a batsman getting out, the third umpire checking the front foot no-ball and the player surviving? Something similar was seen on Day 1 of the 1st Australia vs Pakistan Test. In the second ball of the 55th over, Cummins bowled a beautiful outswinger and found an edge of Mohammad Rizwan. Tim Paine received an easy catch. However, the Cummins front-foot was checked and it was evident that he had overstepped. The call was a close one but it was clear that no part of the pacer's foot was behind the popping crease. However, to everyone's surprise, Rizwan wasn't called back and was adjudged out. Netizens fumed over third umpire Michael Gough's blunder and bashed him left right and centre. Australia Vs Pakistan, Cricket Score 1st Test Match.
The wicket proved out to be a turning point in the match since Rizwan was well set on 37 and was cruising towards a big score. However, he became a victim of umpiring error, which cut his innings short. He was the sixth wicket to fall in the first innings and eventually Pakistan were bundled out for 240 runs. In many instances before, stand-in umpires have failed to identify the no-ball but whenever the decision goes upstairs, the right result comes out. However, on this occasion, even the third umpire made a wrong judgment and hence faced a lot of criticism from fans of gentlemen's game.
Watch Video!!
It doesn't come any closer than that!

This was judged a legal delivery! #closematters@Gillette | #AUSvPAK pic.twitter.com/Dtl2fCo2if

— cricket.com.au (@cricketcomau) November 21, 2019
Experts Fume
@ShaneWarne "I'm feeling for Pakistan there, I think they were robbed."@gilly381 "I cannot for the life of me see any of it (behind the line).@BrettLee_58 "I'm not buying that."

— Fox Cricket (@FoxCricket) November 21, 2019
Manoj Tiwary Has His Say!!
No ball without a doubt 🤙

— MANOJ TIWARY (@tiwarymanoj) November 21, 2019
More Criticism
I thought the line doesn't belong to the bowler #NOBALL #AUSvsPAK

— Bazid Khan (@bazidkhan81) November 21, 2019
Donald in Disbelief
No way 😳

— Allan Donald (@AllanDonald33) November 21, 2019
Talking about first Australia vs Pakistan Test, the visitors won the toss and elected to bat first. The decision didn't prove to be must fruitful as they lost wickets upfront. Mitchell Starc was the pick of the bowlers with four-wicket. While for Pakistan, Asad Shafiq made a fighting fifty and others made some valuable contributions, helping them clinch 240 runs.